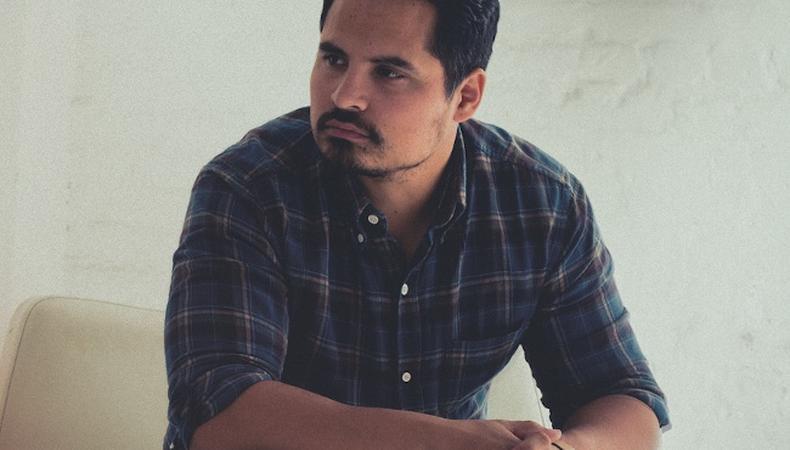 In April 2009, Michael Peña was doing the promotional rounds for the Seth Rogen comedy "Observe and Report" when a journalist asked him what his dream role would be.
"It would be great to play Cesar Chavez," Peña responded. "That would be an interesting role for me. I think I'd have to be a little older, but that is somebody who I think is, for the Latin people, a Gandhi-like figure."
Almost exactly five years later, Peña is having breakfast in Los Feliz with another journalist, that dream now realized. "Cesar Chavez," a film about the influential Mexican-American labor leader's fight for farmworkers' rights in the 1960s, opens at the end of the month, starring Peña as Chavez.
When he hears that 2009 quote read back to him, Peña, who just turned 38 (roughly the same age as Chavez was during the period depicted in the film), is taken aback. "Man," he says, "that's freaking awesome." Now that he's played Chavez, does he view the man differently than he did back then?
"It's funny: The guy who directed 'Gandhi,' he had a studio behind him. 'Malcolm X,' they had a studio behind them. When I was thinking about [doing a Chavez movie], I was like, 'Who's gonna tell the story?' It turned out to be a low-budget movie [directed] by Diego Luna, which I think is really cool."
Indeed, "Cesar Chavez" is the second feature film directorial effort of Luna, who's probably still best known for his work as an actor, particularly in "Y Tu Mamá También" and "Milk." Shot over two months in Sonora, Mexico, where the temperature would reach 120 degrees, "Cesar Chavez" doesn't have the high profile of other biopics about political activists. But as Peña sees it, that's appropriate for a man who was always quieter than his contemporaries.
Which is why those going to "Cesar Chavez" hoping for swelling, inspirational speeches will be disappointed. As played by Peña, Chavez is a strikingly muted man, someone who stood up for migrant workers but never carried the air of a born leader. If that surprises audiences, it also threw Peña, initially.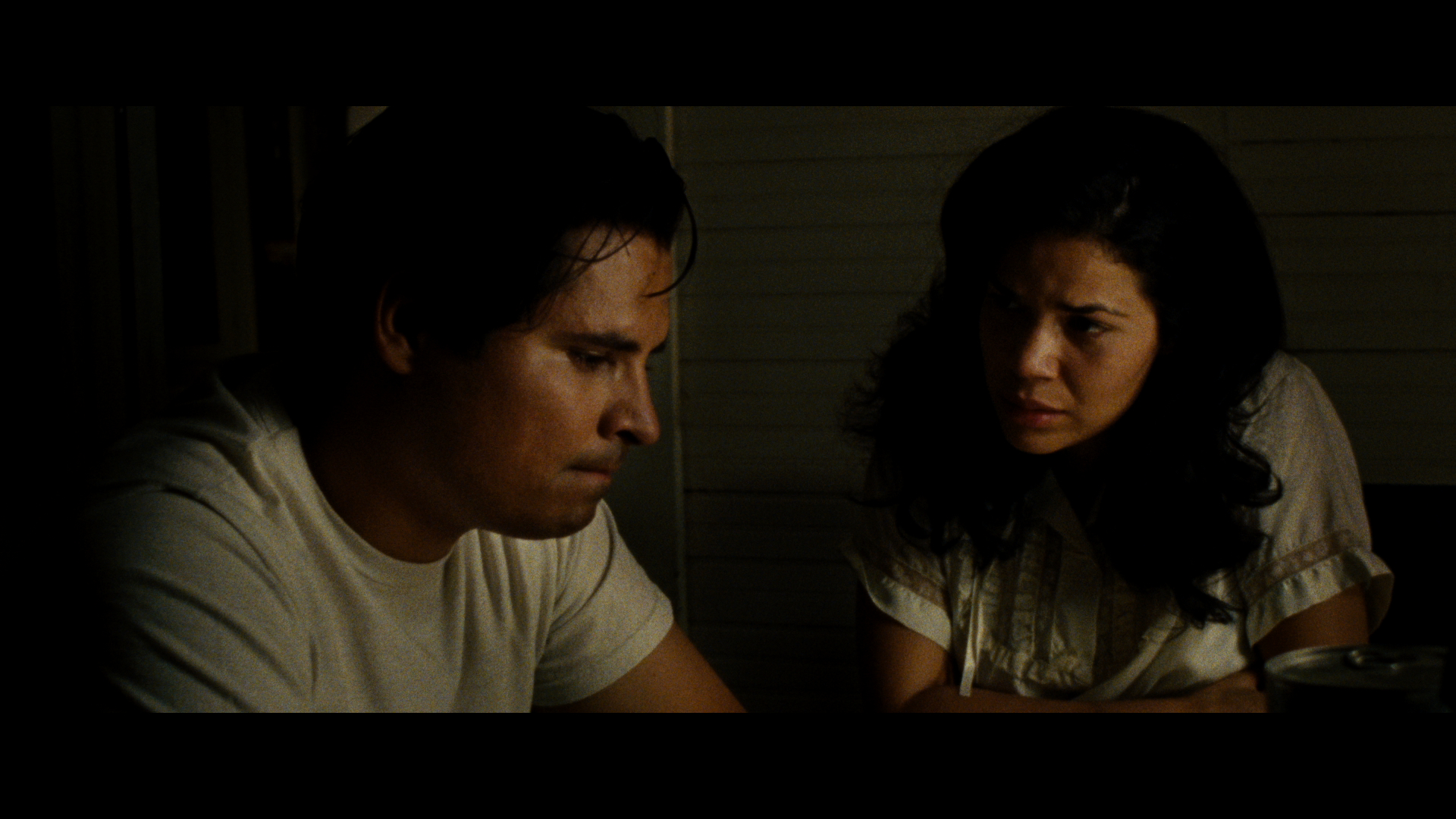 "There was talk of him being in meetings and you wouldn't even notice he was there," says Peña, who consulted with the Chavez family for his portrayal. "So how do you make a movie about a guy who's not a great speaker and isn't this crazy-charismatic person? I would always say, 'We gotta entertain,' but Diego would say, 'That's not who this guy was.' Chavez was good at planning and organizing. It's almost like the boss that some people have: He hired you because that's what the company needs, and he's silently making sure that you do this and that. But you're not like, 'I'm gonna follow this guy!' "
The role represents the most significant part yet for Peña, who long ago cemented a reputation for being an impressively flexible character actor, comfortable with comedy ("Observe and Report," "Tower Heist"), drama ("Crash," "World Trade Center"), and films that straddle those two spheres ("American Hustle"). His finest hour remains his layered, arresting performance as an LAPD cop alongside Jake Gyllenhaal in 2012's "End of Watch," but "Cesar Chavez" is the type of film that often attracts award-worthy (or, at the very least, award-craving) turns. But although Peña gained 30 pounds for the role, what proved hardest was rejecting the instinct to go large.
"Actors love the big speeches and love to be the center of attention," he says. "I mean, that's why we do it. I really had to put my ego in check for this role, and it was tough because it's, like, you wanna be funny. I saw maybe 30 [Chavez] speeches, and he was very calm—he just told the people what they needed to hear. People were so in need of change, they needed somebody to organize. At the end of the day, it's more about the sacrifice that he had to do. I mean, a couple of times, he wished other people would speak, and they're like, 'You do it. You're organized.' I think that's kind of charming in a way—he's the guy that didn't wanna do it, who didn't want to draw the attention. He just went from his heart. I realized, 'It's OK to just be this guy and tell the story.' "
Raised on the tougher side of Chicago—"I was a kid living in the ghetto," he says—he grew up with parents who were farmers in Mexico before moving to the States. His mother sang, drew, and painted. His father drew and played the guitar. "He had a great voice," says Peña, who played in bands. "Never wanted to do anything with it." Like Chavez, Peña didn't consider himself much of a public speaker growing up, which doesn't entirely surprise—in person, he's charming with a quick, easy sense of humor, but his vibe is pleasantly low-key. "I was a quiet kid—I didn't think I needed to be the funniest guy. I was always more of a listener. I went to 12 different schools, and I wasn't the charismatic dude, but I was captain of the track team and wrestling team."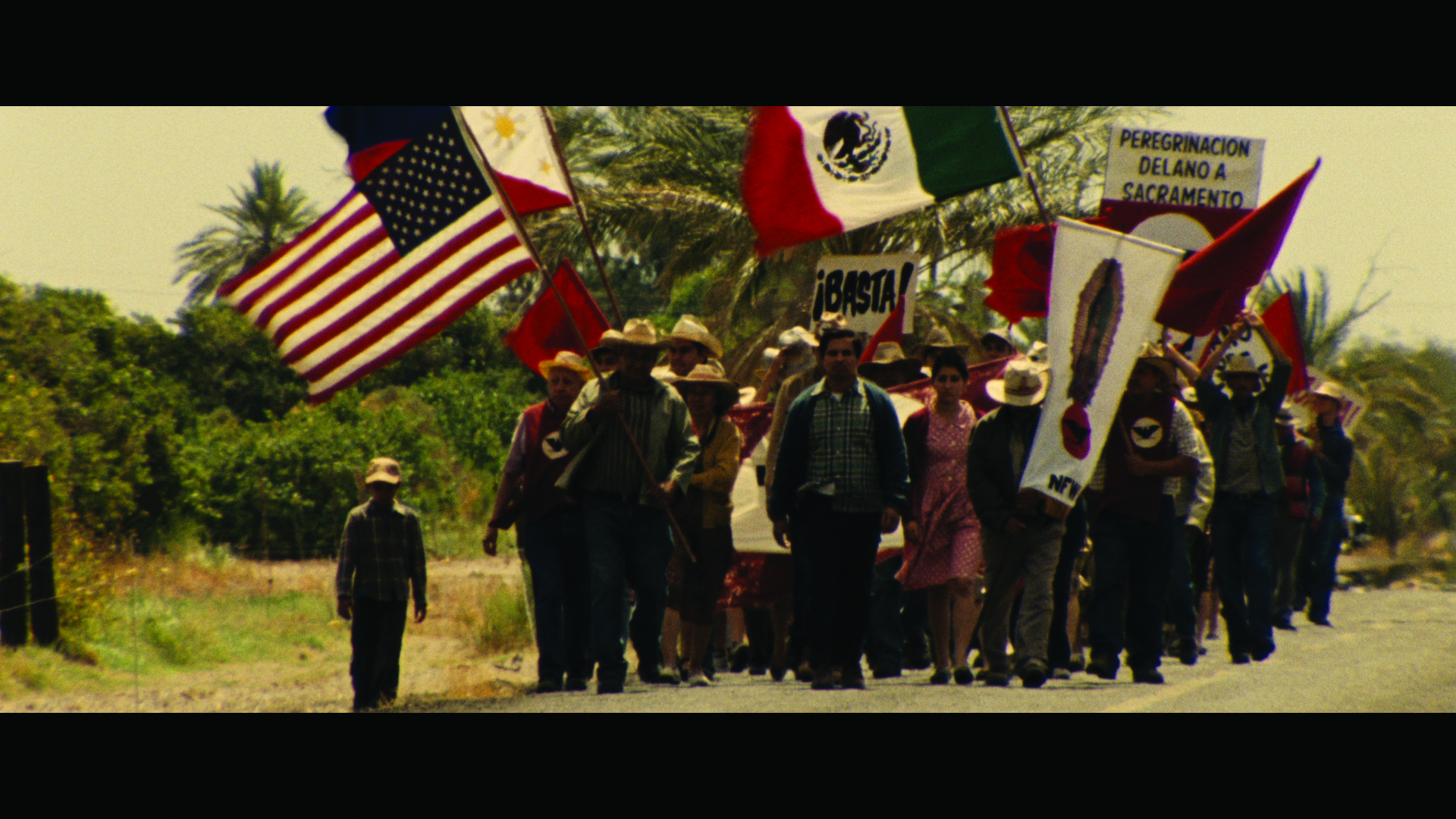 That background in high school wrestling helped establish his later work ethic as an actor. "When I started wrestling, I sucked," recalls Peña. "I hated losing, so I started doing pushups and more squats, and then I did summer wrestling and learned different styles. Then I started [studying] the best—I watched college wrestlers and was like, 'Oh, that's what it's supposed to look like,' and tried their moves. Sophomore year, I think I was, like, 25–5, and then I got moved up to varsity. You can't help but make a mental note of that: 'You know what? I sucked, but then I put in a lot of work and I was able to be OK.' "
When he decided to pursue acting, he moved to Los Angeles in 1996. He was unable to afford acting classes, so he'd read books on the craft. "I'd read about one technique in the Meisner book, and then I would do that for six months in auditions," Peña says. "After I felt I accomplished something—not that I mastered it, but I had a grasp of it—I'd move on to the next thing. It took me two years to get through the first book, and then I read Uta Hagen and Stella Adler, just for different points of view." And when an early manager told him he shouldn't go out for comedies because he wasn't funny, "I did the same thing that I did in wrestling where I was like, 'OK, who's the absolute best?' I started watching Eddie Murphy, Gene Wilder, Richard Pryor, and Woody Allen. Then I started looking at more subtle people like Peter Sellers in 'Being There,' which I thought was hilarious."
Throughout our talk, Peña comes across as an unassuming guy who tackles his work like it's a to-do list. It's a Chavez-esque quality, preferring results to flash. "I wanted to just be good," he says about his attitude toward acting. "Being great at anything—that's up to other people to decide." He has plenty of projects on the way, including "Fury" with Brad Pitt and his "End of Watch" director David Ayer. But he's still pushing himself into new terrain.
"I'm gonna try to start writing," he confides. "I don't care if I sell any short stories. I don't know if I'm ever gonna do a novel. But it's interesting to me. I go to these writing seminars—writing a fucking short story is fucking hard. To be good at it? Really fucking tough. To be great at it is almost…it's a whole other thing."