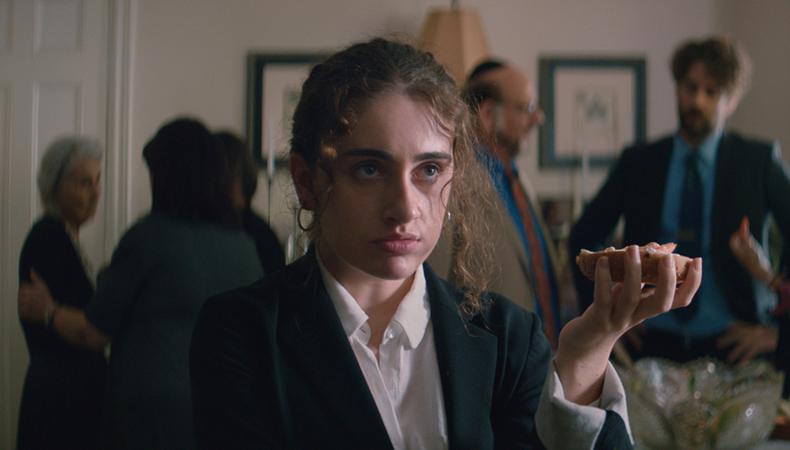 Rachell Sennott, the writer, comedian, actor, and general social media savant, first started using Twitter for the same reason most people do. "I was in a bad place, mentally," she says, laughing, "where I really needed some control over how I was feeling in my life, which was, like, miserable."
She quickly realized, however, that as her Twitter following grew, so did her career prospects. "I would get on more standup shows and more people would come to those standup shows because they knew me from Twitter," she remembers. "It just felt like everything feeds everything else; it pushes forward my other things."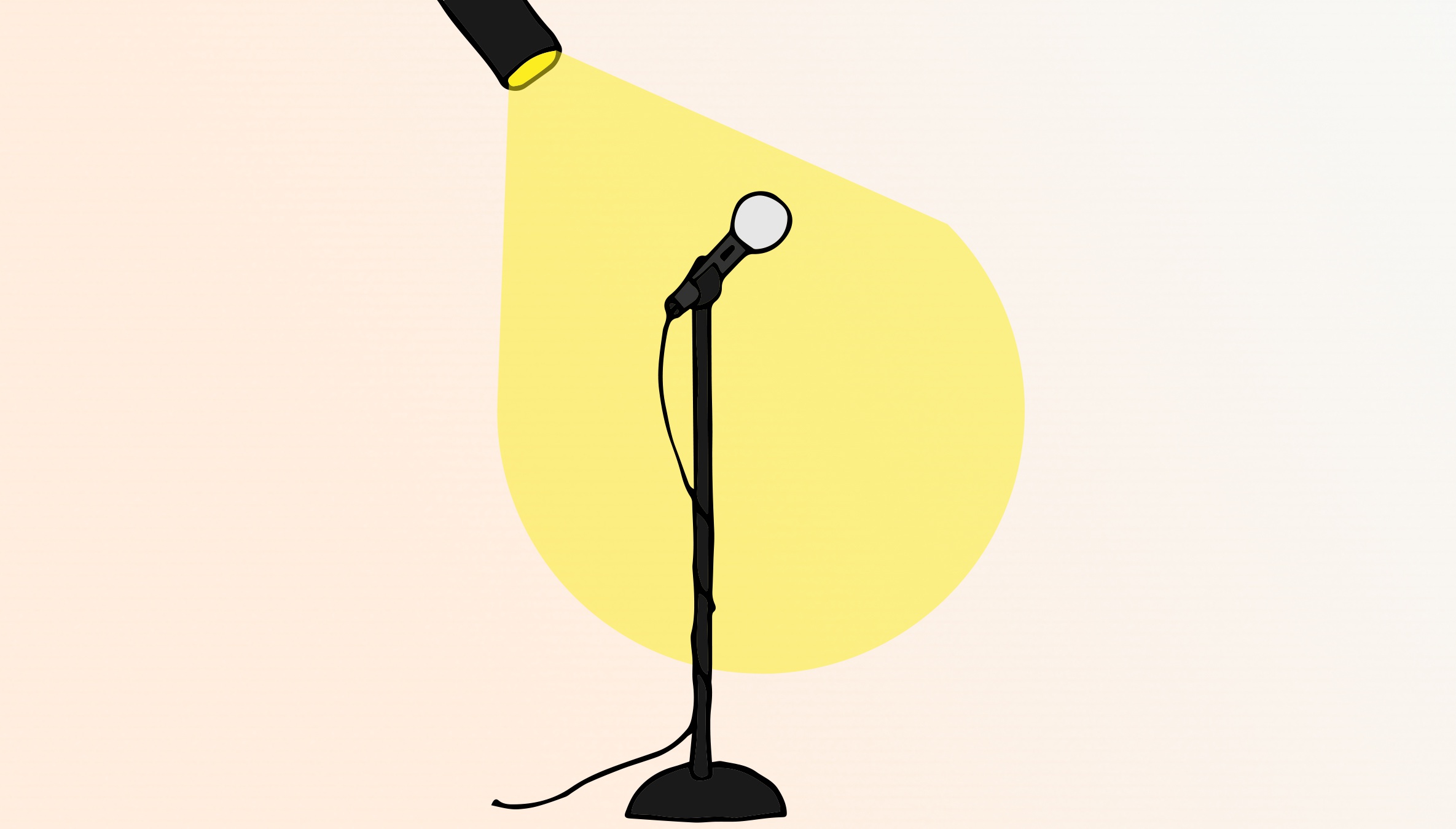 How To Become a Standup Comedian
One of those things is this year's indie darling "Shiva Baby," Emma Seligman's feature film debut, in which Sennott plays a queer college student on the cusp of graduation who is confronted by two of her ex-partners at a shiva. Sennott originated the role in a 2018 short film of the same name, which was Seligman's NYU senior thesis, and stars opposite Molly Gordon, Dianna Agron, and others in this feature-length version. It is now available on demand.
"It feels like the culmination of four years of work, basically," Sennott says. Having a gap between the first and second iterations, she explains, allowed her to grow both personally and within the character: "I felt like I went through the arc that [my character] Danielle goes through in the feature. I also got to see how hard it is to make a movie. I learned so much about the entertainment industry and indie film [shooting this]."
"Shiva" certainly marks a career turning point for Sennott, who is currently co-writing another project with Seligman and is starring opposite Kyra Sedgwick on the ABC comedy "Call Your Mother." She'll also appear in A24's upcoming slasher pic "Bodies, Bodies, Bodies." As she achieves this formerly unimaginable professional success, she looks back to her early days on Twitter, citing that period as seminal in figuring out what she wanted to say creatively and how to say it.
"I almost miss when I was first doing Twitter, because I didn't have as many followers and I felt like I was able to really naturally find my voice," she says. "So often I would just be, like, drunk and I would tweet 50 jokes—I was basically live-journaling. If I do that now, people text me and they're like, 'Are you OK?' But, yeah, you just put it out there and immediately you see if people think it's funny or not.
"I think it helped me find the things that I wanted to talk about in standup," she continues of her early, unfiltered social media days, "and things I wanted to write about in scripts. Because you're seeing what you wanna talk about, how you wanna talk about it, and also what people respond to."
As a shining example of the "make your own stuff and put it out there" model, Sennott does not see any other viable path for her career. "I think if I had just gone to acting school and then auditioned, no one would be like, 'Who's that girl?' " she says. "Like, I'm completely regular-looking."
It's only because she put her comedic voice out there and took steps to showcase who she is, she posits, that the industry took note. "I think it's really important to do, but I also think you need to have a plan," she says, speaking to both her own missteps and the advice she'd offer other fledgling creatives. "So often people just generally say, 'Make stuff, put it out there,' and that's why there was the five years of web series about, like, living in Brooklyn."
Having a plan, she reiterates, is crucial—the more granular, the better: "What I've always done is write out my goals really specifically. When I was first starting, I said, 'OK, I'm going to tweet, I'm going to make videos,' and then I would figure out how many videos I wanted to make every month. Because if you just say, 'I'm going to make stuff,' you're not going to make stuff. You kind of have to remind yourself of that when you're sitting in your third coffeeshop of the day with diarrhea and you're trying to write a sketch."
Looking for remote work? Backstage has got you covered! Click here for auditions you can do from home!