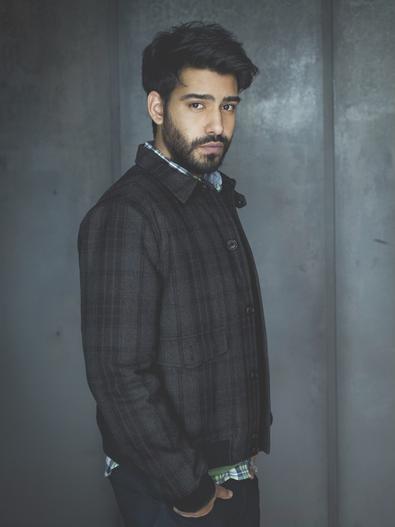 Originally, conscience-stricken zombie Liv was to have a much older boss at the morgue in which she works (and dines)—but then Rahul Kohli put himself on tape from London and landed the role on the CW's "iZombie."
On auditioning for an older role.
"You can look at it as an obstacle or you can look at it as, 'I already know there's one reason I won't get cast, so I can really go for something.' If they're happy to see you regardless of what the age is, don't make it a problem. Just do the job."
On influencing his character.
"Briticisms started to make it in there a lot more. But in terms of the character, I think they were playing more to my comedy strengths in later episodes. He was always a geek, so to speak, but they took a lot of my interests in comic books and video games and 'Star Wars,' and now that's littered through the show. And myself and [co-star] Rob Buckley got on very well, and they made a conscious effort to make sure that our characters meet fairly often."
On prep work.
"I had two weeks' prep and for me, one of the first go-tos for characters is to find them through their career. So the first thing I wanted to investigate was autopsies. So I got in contact with a pathologist and I watched a ton of autopsy videos on the Internet. I OD'd on them. And then I had a morgue visit arranged, and it was intense. But hugely beneficial for the character!"
On taping his co-stars' auditions.
"When we were filming 'iZombie' we were unable to audition, so the self-tapes became much more frequent. I've been on the back of a camera for 'Fargo,' for tons of stuff. We were all pitching in. Maybe it's cheating, getting the cast to help you polish up your thing!"
On being a medical examiner with a sense of humor.
"It's a tough job and you need that kind of vibrancy. [The medical examiner would] make light of horrendous things because it can be a depressing job. And that was hugely beneficial, because Ravi does have a comedic relief to a certain degree. It's just business, there's no emotional attachment. So keeping that in mind, sometimes I would gesture to the body in a very flippant way, like it's a car that needs scrapping.
Like this story? Read more of our Spotlight On interviews!