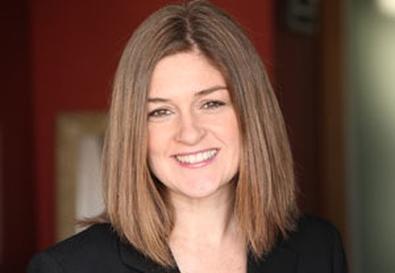 The days of modeling jobs going to a select, genetically blessed few are diminishing. These days, says agent
Ramona Pitera
, co-owner of Ramona's Model and Talent, most of her clients are seeking "everyday-looking people who are real and approachable."
Three-year-old
Ramona's Model and Talent
, based in Rutherford, N.J., boasts 800 models, 600 of whom are also actors. The agency represents the majority of its talent for both print ads and TV commercials. All freelance with Pitera and her partner -- unlike Los Angeles, where most models are signed with agents -- and come to their attention mostly through referrals. Talent can also submit a résumé and three shots via the website. "You're looking for the picture that pops and shows personality," she says. "We need to see energy and smiling faces." On résumés, acting experience and special skills that might work in an ad are a plus. A fire-eater appeals; someone who has a driver's license does not. But be honest, Pitera says. "Don't say you can slam dunk a ball when you can't."
A theater major at Marymount Manhattan College, Pitera imagined a career onstage and became conscious of agents only when told she'd have to obtain one to pursue acting professionally. In an effort to learn about agents, she interned at now-defunct agency
Gilla Roos
and discovered she liked the work more than auditioning. Pitera climbed the ladder quickly and became a franchised agent. She worked in the legit department and then headed the print and commercial division until the agency folded in 2009.
Opening her own business was the logical next step. With her partner and high school best friend Michelle Kilic and friend and agent Janine Cerny, Pitera set up a home office. To run a legitimate agency in New York you must rent commercial real estate, but that's not true in New Jersey. On the flip side, they are not allowed to have clients in the home office. "When we meet with clients -- we do that once a month -- we rent studio space in Manhattan," she says. "There's still a stigma in not working in Manhattan full-time, but it's not as bad as it used to be. Years ago, you had to have a 212 [Manhattan area code] telephone number."
Looking back at her years in the business, Pitera observes that one of the biggest changes has been in actor-models bypassing agents altogether and submitting themselves directly to casting directors on websites. "These people will work for much less money than our clients and make negotiations for us that much more difficult," she says. "It also makes the competition for jobs that much stiffer."
The decrease in print ads in newspapers and magazine publications has been challenging. At the same time, Internet ads have been increasing. Additionally, print ads are now often accompanied by videos or B-rolls featuring the same actor-models, though that can prohibit union actors from appearing in these videos because they are not paid under union contract.
Pitera is nonetheless looking to the future with cautious optimism. She's hoping to expand the business to include a children's department and possibly a full-service legit department. "Today, in order to meet our clients' needs, everybody has their hand in a little bit of everything," she says.