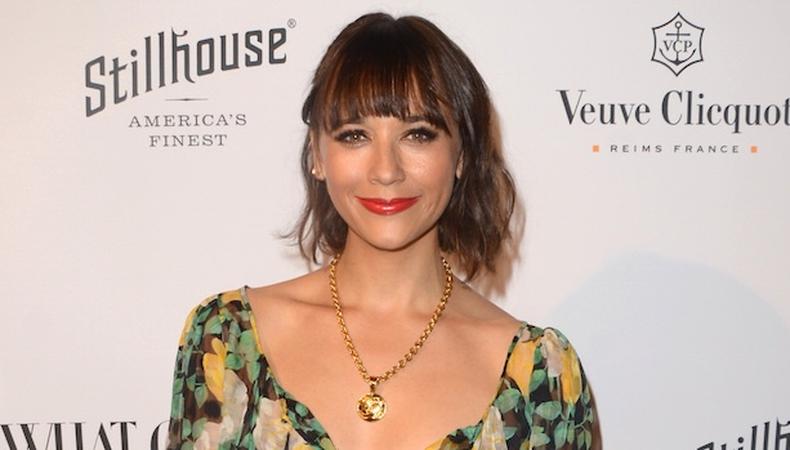 Rashida Jones will receive the SAG-AFTRA Foundation Actors Inspiration Award, an honor given to artists who champion philanthropic causes in an effort to give back to the community, on June 12 according to a press release issued today.
Jones is presented the award after her work with the International Rescue Committee, with which she delivered lifesaving care to those fleeing conflict and natural disaster; Peace First, where she served on the board and as an ambassador; and Oceana, where she aided in the organization's mission to protect and restore oceans. The actor also supported charities such as Amnesty International, the Elton John AIDS Foundation, and the Trevor Project.
"We are excited to present Rashida Jones with our Actors Inspiration Award and honor her tireless dedication for tackling issues around global poverty, improving health outcomes for people battling AIDS and cancer, and for using her artistic platform to support several important charities, including our very own children's literacy initiative Storyline Online," said SAG-AFTRA Foundation President JoBeth Williams.
By accepting the award, Jones joins previous recipients of the Actors Inspiration Award, including Leonardo DiCaprio, Sofia Vergara, and Kerry Washington, in being recognized for their philanthropic work.
"Rashida's generosity and commitment to giving back to the global community is an inspiration, and we are proud and grateful she will accept this honor," said Williams.
Jones currently stars as the title role as well as working as an executive producer and director for the TBS series "Angie Tribeca." She is also the creator of Netflix docu-series "Hot Girls Wanted: Turned On," a continuation of her previous Emmy-nominated documentary "Hot Girls Wanted." Jones can also be seen in the upcoming films "Zoe," alongside Ewan McGregor and Lea Seydoux, and "Tag," starring Jeremy Renner and Ed Helms.
The honor will be awarded during the L.A. Golf Classic, an annual fundraiser benefiting the SAG-AFTRA Foundation's Catastrophic Health Fund and Emergency Assistance Program for members facing life-threatening illness or severe economic hardship. With over 125 actors set to participate, the L.A. Golf Classic is expected to be one of the biggest celebrity golf tournaments this year.
Check out Backstage's Los Angeles audition listings!