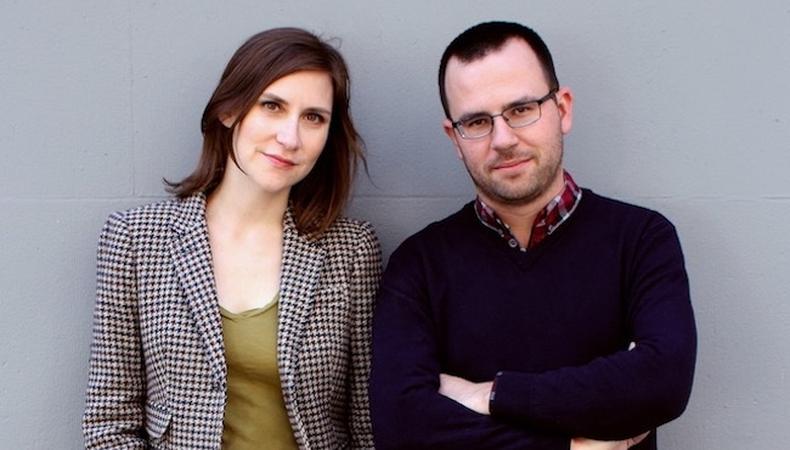 From a community theater production of "Little Shop of Horrors" at age 10 to becoming one of New York's most promising up-and-coming contemporary composing teams, Kait Kerrigan and Brian Lowdermilk have certainly come a long way.
Composers want performers to succeed.
Brian Lowdermilk: "It can be easy to forget, especially in an audition room, that the people on the other side of the table deeply want you to succeed. Everyone is always looking for how we can all possibly work together to make something ephemeral happen that actually freaking works."
Every lyric has intention.
Kait Kerrigan: "It's really important for performers to look at the fact that someone sat down and wrote those words and looked at that melody. They really labored. There are clues inside that music and inside those lyrics. Once you dive into those, you have access to an extraordinary amount of information."
READ: How to Become a Musical Theater Actor
Performers have to be self-starters for composers to find them.
KK: "If you don't have something that you can show me, I am not going to want to work with you yet. The more you can get yourself up on YouTube, the more you can self-start and put your music out there, the more likely you are to get a young composer to say, 'Yes, I would like you to come sing at my concert.' There are things you can do as a performer that are seriously proactive."
Musical theater songs serve a narrative purpose.
KK: "If we're writing individual songs, it's generally because we've decided we're going to achieve something as songwriters together. There's always something utilitarian about our songwriting, because we want to write things that tell stories and serve a narrative that can be woven together in some way."
But they also think about how songs exist in isolation.
BL: "We're sort of long-form artists, as opposed to short-form. We pay attention to how a song can exist in the world on its own out of context and we think that's really important. We're interested in the way a three-minute song can give you a mini-narrative and the way it can give you a teaser of what the emotional journey of the entire piece of theater is. We pursue that, and we're actively interested in how we can make a piece of content that takes you on an emotional journey."
The performer is the magic component.
KK: "Any time you're writing, whether it's a play or a musical, you're always trying to think of those perfect people to play those parts, and the moment when you actually get to work with those people and hear somebody speak it aloud and have it not sound like you speaking it [allows us] to really hone in on that character and dive deeper in the writing. When someone just 'has it' with both the dialogue and in the music—and that's a rare thing—it just feels like magic.
BL: "One of my favorite experiences to have as a human being is to hand something we've written off to an interpretive artist to get it into their body and bring it into their aesthetic. That's the greatest feeling in the world."
Hit the stage! Check out Backstage's theater audition listings!