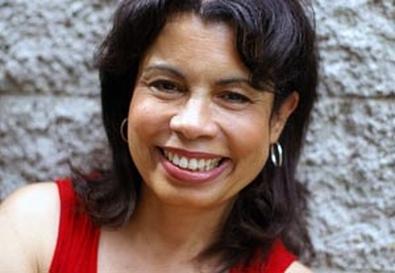 I've experienced a variety of auditions in the five-plus years that I've been in the business of acting. Sometimes the casting directors and producers are warm and welcoming. Sometimes they are cold and calculating. Nevertheless, I refuse to be intimidated by their presence. Two interesting auditions immediately come to my mind.
The first was for a prestigious acting-school drama workshop with a well-known name attached. When my name was called and I entered the room, I was surprised to see a panel of six, all over age 60, all with very stern and somber demeanors. I immediately went into my comedic mode. "Oh! A tribunal!" I remarked in a voice resembling Curly of the Three Stooges. They were not amused. I then wagged my index finger at each of the panel members and warned, "You know what Jesus said about judging!" By now, they were irate. There was a moment of silence, as if to clear the air. The older gentleman in charge, who was the most austere of all, stated disgustedly, "Whenever you're ready, Robert." I paused and performed my dramatic monologue about a washed-up, alcoholic boxer.
When I concluded, there was dead silence. The panel was still. From my vantage point, they looked like an oil painting. Suddenly, "Mr. Austere" says, "Robert, I've never heard that before. Where is that from?" I told him that it was an original piece, that I wrote it. They seemed mesmerized. I knew I had won them over. I thanked them and turned to leave. One of the female panel members cried out, "Robert, take care!" It was readily apparent that she believed that I was reciting an autobiographical monologue. In reality, the character and myself have nothing in common. I realized that I did my job. Although I did not receive a callback, I was quite satisfied with my performance.
Another memorable experience concerns an audition for a commercial with a high-profile casting agency. It was for a major New York City news publication. I was auditioning for the principal role of the newsstand owner. The casting director was the only person present. She was very warm and friendly. I thought I did okay, but after seeing my competition in the waiting area and their collective "looks," I knew I had virtually no chance at landing the role.
I received a callback. This time, however, the room was gloomy and the vibe was cold. The casting director was present, but so were the producer, director, and advertising agency executive. The latter three were the cold ones. I was asked to slate. After an awkward moment, the producer cleared his throat and asked, "Umm...is it Robert or Bob?" "My friends call me Bob!" I coldly replied. "Okay...Robert!" he countered. I immediately left my mark and headed for the door, as if I were leaving the room. I heard a loud roar, they all cracked up, and I ended up with the role. The lesson: Take chances and be yourself!
- Robert Shulman
---
With an hour commute into Manhattan, I often used the time between auditions to make the rounds rather than going home. Stopping by the Todd-Champion offices (a casting behemoth at the time) one day, I was greeted at the door by Joy Todd stabbing her finger into the air at me, shouting: "Her! She's perfect for the young mom," which was immediately followed by Fern Champion's dismissive "No, too old." Say, whaa?
I barged past the Dutch doors in the reception area and charged into Fern's office. I zipped open my portfolio (obligatory arsenal back in the day) and bombarded her with an array of headshots attesting to my castability as a young mom. She caved and gave me an audition appointment for the following day at 2.
I didn't even know what I was auditioning for; it was just one of those "I'm mad as hell and I'm not gonna take it anymore" actor moments where I refused to be denied. Impressed by my audacity, Joy conspiratorially called me aside to ask if I could get hold of a baby to bring with me to the audition; the director was trying to create a family and he was looking for "real" people. I told her I'd see what I could do.
At the appointed time, I showed up with my 2-year-old son's stuffed rabbit in a swaddling blanket. There were no audition sides; we were simply put together into groups of four (five if you count "the baby")—young couples and the wife's parents—and brought in to meet the director, who engaged us in a lively chat while he sized us up. All the while, I coddled my ersatz infant.
When we got up to leave, the director shared his amazement at our not waking the baby. At which I snatched off the bunny's blanket, held the hare up, and exclaimed, "You mean this?" "Oh, my God!" he sputtered. "I thought you had a real baby in there!" To which I replied, "Why, Mr. Lumet, it's called acting. That's what this is all about, isn't it?"
He smiled. And that's how I got my first featured role in a movie, "The Wiz," playing opposite Diana Ross and directed by the late, great Sidney Lumet.
Years later, in Los Angeles, I get a call from my agent with a same-day audition for a recurring role on a hit series. Because this was the pre-fax and pre-email era, I arrived an hour early to get the sides and study the material.
After my audition with Robi Reed (who at that time was a casting associate and, as it turned out, a fan from my days on the soap opera "The Edge of Night" and responsible for bringing me in), I was asked to wait in the hall to read for Rachelle Farberman, the show's casting director. After an hour or so, another group of women showed up to audition. After my audition with Rachelle, I was asked to wait for the director and producers.
Finally, four hours from the time this whole process began, I was called in to read for the honchos. I hadn't eaten that day, so my blood sugar was low, and I now had a headache—which is the only explanation I can offer for what happened next.
Suffering from a cold, the director, Jonathan Debin, was sniffling and sneezing when I came in to read. Solicitous of his needs, Rachelle suggested we stop while she had someone go get him a cold remedy and a glass of water.
"Oh, no, I'm fine; besides, I like to suffer," he said. With restraint stripped away by hypoglycemia, I heard myself sigh from somewhere deep inside my psyche: "You really wanna suffer? Become an actor." The room went silent. Then Jonathan burst into laughter with: "Become an actor! That's funny!"
And that's how I ended up in a recurring role for three seasons on HBO's football dramedy "1st & 10" as Ellen Parker, the put-upon wife of the football coach played by O.J. Simpson.
Okay, so maybe my getting these jobs was just dumb luck. But if there's any lesson at all to be learned, I'd say it's this: Persevere, be prepared, and be professional—but be in the moment and never be afraid to be "risky" by being yourself. You never know who'll be charmed by you just being you. Talent may get you through the door, but it's not necessarily what'll get you the job.
- Mariann Aalda