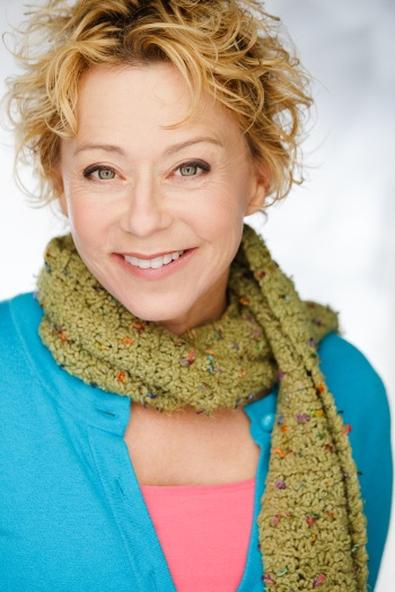 As a veteran voice actor herself, Debi Derryberry knows exactly what it takes to make it in the industry. Though you'd never recognize her, the newly minted Backstage Readers' Choice winner is known for voicing Nickelodeon's Jimmy Neutron. And with a career spanning 25 years, Derryberry is passing her knowledge on to aspiring voiceover artists whenever she can.
"During the past three or four years, people have asked me if I would guide them or coach them or conduct an animation class, and sort of gradually, I started two things: beginning animation classes and realizing that I had more to share than I thought I did," she says.
Derryberry says her teaching just progressed from there. "People knew my beginning workshop [and] they wanted more, so I would start coaching people on their individual auditions or having an advanced animation class where I really started putting people through the hoops and working on what it really takes to be a voice actor."
Knowing full well what it really takes to be a voice actor, Derryberry delivers tough love to her students. "If it's not what I ask for or if it's not honoring the copy or if it's not to the best of their ability—I don't really let anyone get away with anything," she admits.
"I don't know if it's good or bad, but I know sometimes it can be abrupt. But money is scarce," Derryberry adds. "I'm not going to let people continue down the wrong path when it's hard-earned dollars. I want people to get the most for their money and I want people to not spin their wheels in the wrong direction."
This tough love is what keeps Derryberry's students coming back, fitting themselves around her busy working schedule. "My voiceover acting career has always come first," she says. "When you get gigs, people understand that gigs come first and my students have always been really accommodating of that."
But when you do get time with Derryberry, it's well spent. "Here in North Hollywood, I have my studio set up where I can get [students] in front of the mic and show them the recording of what they do. I want them to really be able to take a piece of copy and find the beats on their own—particularly in animation. The beats mixed with finding the funny in those beats…that's a different search in the copy than you'd do if you were looking at a piece of commercial copy or a piece of sitcom copy.
"[Voiceover requires] a different set of specifics, so I'm hoping they'll walk away with that in mind and with the confidence that they can do it on their own."
Check out interviews with all of the 2014 Readers' Choice winners, coming to you throughout the week!