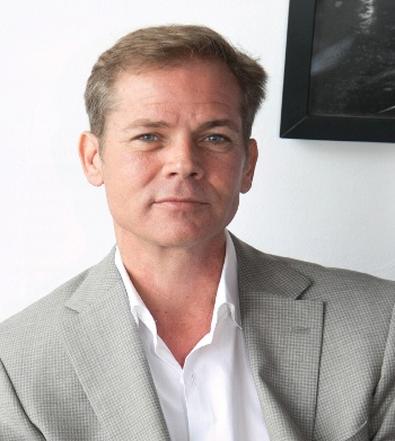 Readers' Choice for Acting School or Coach: Alex Taylor, The Taylor School of Acting
When Alex Taylor is congratulated on being selected by Backstage readers as L.A.'s best acting coach—not for the first time—he humbly defers to the teacher who started it all, a teacher with whom he briefly worked: Sanford Meisner. "I think the top teacher would have been Sandy," he says. "Nobody can top him."
The Meisner technique is alive and well at the Taylor School of Acting (formerly the Sanford Meisner Studio), where its leader instills in performers the belief in living truthfully under imaginary circumstances. "They don't have to hold themselves back," Taylor says of his students. "There are no repercussions for actors but there are huge repercussions for being truthful [in the world]."
Such uninhibited practice allows actors to get to know themselves, or as Taylor puts it, their instrument. "The artist needs to know: What do they love, what are they passionate for, what would they die for? Learning and uncovering all those things in class is very important," he explains. "Know and accept that instrument. What you accept in yourself, you can act."
That includes the drive and enthusiasm that gets actors into the game in the first place. "You have to believe in yourself and believe you are good. I spend a lot of time on visualization and believing in yourself.... Anyone who says acting is their dream—if they're not spending every day pursuing that, they're really lying to themselves."
Discipline plays a huge role at the Taylor School of Acting, the only school that works with the Meisner Estate. Modeled off the legendary teacher's training, the school has first-year students meeting twice a week for repetition, improvisation, and scene work; the second year culminates in a presentation to the public and a professional acting certificate. This year's curriculum begins mid-September, while shorter acting intensives are offered regularly.
If all this sounds like overly serious Method drudgery, don't worry. Taylor's classes are loose and fun, turning Meisner's repetition exercises into games that allow for more unrestricted performances. As Taylor says, "It's about being authentic to yourself and being an artist. I do make it about the work, the training, the commitment, believing in yourself and going after it. But in a disciplined focus you can still have fun and play. Come play! It's not called stage work, it's called stage play."
Check out interviews with all of the 2015 Readers' Choice winners, coming to you throughout the week!