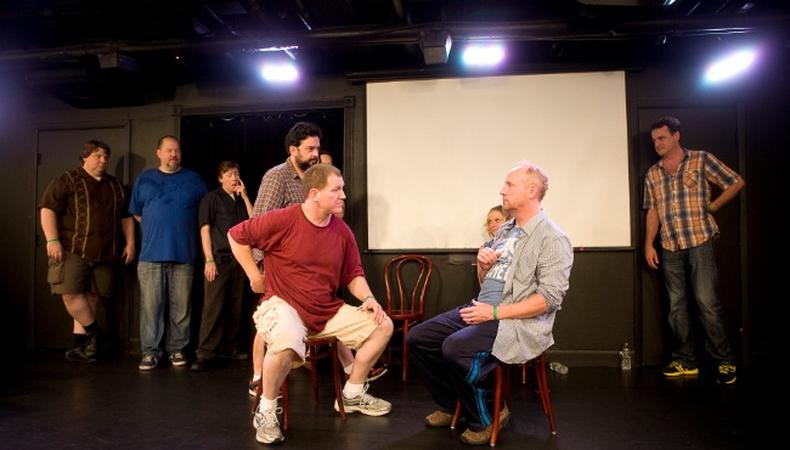 When "yes, and" is the basis of an entire teaching philosophy, one can imagine it's a nurturing place to work and learn. It might explain why Upright Citizens Brigade Theatre won the Readers' Choice best improv training center category on both coasts.
Since UCB is accredited as a training ground for improv comedy actors by the same organization that accredits colleges, the school has churned out a number of comic standouts including Amy Poehler, Abbi Jacobson and Ilana Glazer ("Broad City"), and Jessica St. Clair and Lennon Parham ("Playing House"). Some of its alumni have gone on to write and act on shows that include "Saturday Night Live," "Parks and Recreation," 2014 Emmy winner "The Colbert Report," "30 Rock," and "The Office," among others.
While the training center focuses on improvisational comedy much as similar companies do, UCB's clearly defined curriculum sets the center apart. Founders Matt Besser, Ian Roberts, and Matt Walsh have written a comprehensive manual given to beginner improv artists in their first classes, detailing the basics of improv comedy such as supporting your fellow actors in creating a "base reality" and finding the "game" or the funny in a given scene. After going through the training program and becoming qualified, actors are able to get on the renowned UCB Theatre stage for an audience or contribute to UCB's original video content.
"I came from a film background and got interested in comedy and I think a lot of people think of it as an actors' training ground, but it's definitely also filmmakers and writers and everyone else," says New York–based Todd Bieber, who serves as UCB Comedy's creative director and entered UCB as a trainee five years ago. "The training program is specifically for core classes that teach you the basics of improv to create scenes." But Bieber says the people who do best at UCB are searching not only for comedy chops but a sense of collaboration and community.
"I stepped into the room with a bunch of people new to comedy or relatively new to comedy, or New York or L.A., even," he says. "And I got to be friends with them and over time, we became performers or filmmakers and we got to be the new voice of a generation at UCB."
The center offers courses seven days a week at four locations in Los Angeles and one in Manhattan.
Check out interviews with all of the 2014 Readers' Choice winners, coming to you throughout the week!