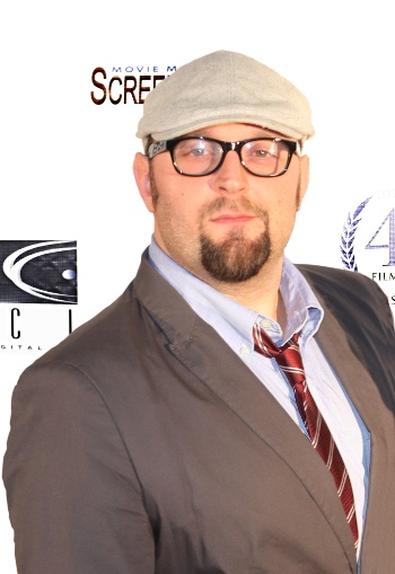 Ryan R. Williams' approach to on-camera acting is radical in its simplicity. "I come at acting from a very practical, real-world position," says the director-cinematographer, who was asked three years ago to teach a conservatory for the Screen Actors Guild while shooting a feature film. Intimidated and uncertain, Williams made a decision that would lead to the creation of his now-popular classes: "I just brought in the camera we were using to film the movie and decided to talk about the things that bother me about actors."
Those two elements—using a legitimate movie camera and identifying actors' bad habits—became the foundation for the Screen Actors System, Williams' four-hour classes geared toward preparing both new and experienced L.A. actors for superstardom. The cinematic prime lenses and professional sound equipment are there to "simulate the production experience precisely as a production experience," says Williams, while the training comes down to eliminating behaviors that detract from performance: "inconsistent points of focus…unavailable eyes, shifting the weight on the feet back and forth, 'bobblehead,' hand gestures that disrupt a close-up..." The list goes on and on.
"Most movie stars developed their craft over a period of years," explains Williams. "George Clooney was mastering the camera while he was on 'The Facts of Life,' so that by the time he got to 'ER,' he was better. But also for the first five seasons of 'ER,' [he] was very shifty. He bobbed his head a lot. And then finally, as you start to get into his feature film work, [he] is like a mannequin on roller skates. He's basically not blinking, not moving—just very specific, precise communication. I don't think it necessarily has to take someone 15 years to get to that point!"
In addition to providing actors all-important reel footage, the Screen Actors System has a distinct focus on the business of self-promotion. By teaching the art of the elevator pitch and encouraging students to crash industry events—"Show up with cupcakes and a smile!"—Williams stresses the importance of forging emotional connections with casting directors and agents. "Then people will start to believe in your dreams and they'll pull you toward them instead of you trying to push your way in," he says.
Helping future stars catch their big break is so fundamental to Williams' mission, it's no wonder he's the top choice among Backstage readers. Ultimately he just wants actors to succeed: "Most people wait the first two years in L.A. just figuring out the freeway system and trying to find a restaurant job they like. Forget that!"
Check out interviews with all of the 2014 Readers' Choice winners, coming to you throughout the week!