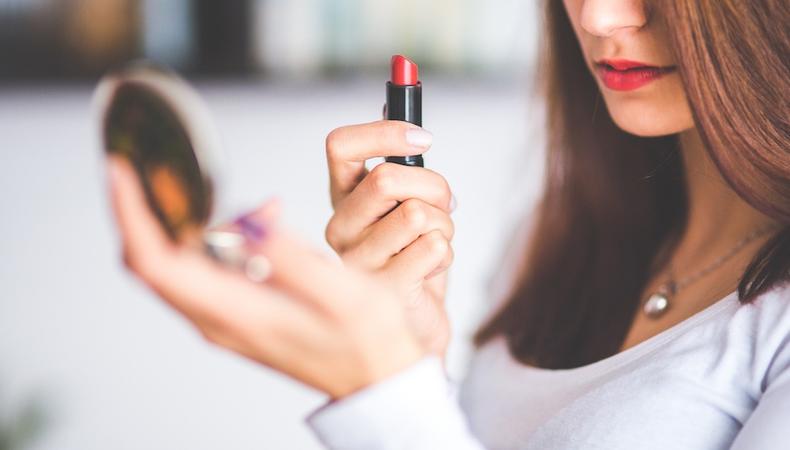 If you got the call today from your agent, manager, or self-submission for an audition tomorrow, would you be ready? I'm not talking about your talent, skill, or dazzling personality. I mean physically. Are you ready?
We've all seen the shots of famous actors or actresses on vacation. I love those of a certain A-list male usually on a beach—or yacht—hair disheveled, splotchy beard, etc. Then you see him in his latest box office hit looking absolutely perfect. Really? Stars know their filming schedules so they have months to work with a trainer, nutritionist, facialist, stylist, etc. The rest of the acting community doesn't have that luxury. Everyone else needs to be ready for that call whenever it comes.
Every audition I went to in my 20s, no matter the role, always involved me taking off my shirt. If I put off going to the gym for a few weeks, I could really screw my booking chances. In fact, I once booked a beer commercial right before I left on vacation. At the wardrobe fitting the day before the shoot, I found out I was only wearing a bathing suit. That night I spent hours in the gym over-doing it. The next morning I couldn't even lift my arms and the spot centered around me catching a beer can that fell from the sky. You have no idea how painful that was, take after take after take. If only I had been ready.
So how can you guarantee that you'll be ready when that call comes? One way is to pass this seven-step image maintenance checklist:
1. Not everyone is ripping their clothes off at every audition. However, you do need to present physically healthy, whatever your size and shape. You don't want a director to love your audition but question your ability to last a full shoot day. Also, your body must match your measurements on file. No one wants to show up at a fitting and have the wardrobe sizes be completely off.
READ: 5 Tips On Maintaining Your Image
2. How many of you have gotten the call and panicked because of your current hair situation? The scramble to get your hair colored or cut before an audition adds unnecessary stress. To be ready when that call comes, keep standing appointments with your stylists and colorists. Yes, it's expensive, but it's even more expensive to lose out on a job because of your hair.
3. As with hair, makeup needs to stay on trend with styles seen on film and television. Whatever the trend, be ready. Prevent unnecessary panic because the only store on your way to the audition doesn't carry that perfect mascara that makes your lashes look amazing and your eyes pop!
4. Most on-camera commercial auditions ask you to show your hands, especially if you have to touch the product. How many times have you shuddered when they asked to see your hands because you never got around to fixing that chipped nail polish or were working on your car the day before and didn't quite clean off all the grease? Remember that this is a visual business. Make sure your "visuals" are up to par.
5. Not everyone is blessed with flawless skin. We have all woken up on that very important "I have to look perfect today" day with a humungous extraterrestrial on our face; it happens to everyone. And while makeup can certainly go a long way, it will ultimately benefit you in the long run to invest the time and effort to work on healing your skin on a consistent basis.
6. Imagine getting the call and not having to worry about what to wear. It's your job to put together the four basic category uniforms for your specific type and have them ready to go in your closet. On your off days, make sure everything is clean, pressed, up to date, and ready to go.
7. You should have a few headshots and resumes on hand at all times. Keep them in your car, your acting binder, your bag, etc. Don't spend audition prep time trying to get a photo printed or cutting and stapling your resume.
Now imagine getting that call for an audition tomorrow and all you have to worry about is making the script your own and knocking it out of the park. Use your down time to make sure you can check off each of the seven things off your image maintenance checklist. Be ready for that call, every time it comes.
Once your image checklist is in order, check out our short film audition listings!
The views expressed in this article are solely that of the individual(s) providing them,
and do not necessarily reflect the opinions of Backstage or its staff.