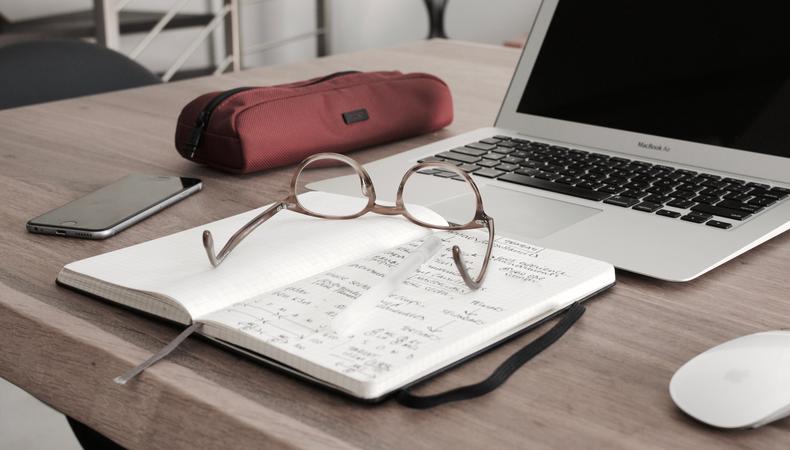 It's never been easier or more possible to create your own content on a budget. Many of today's hit shows started as a web series (like "Insecure" and "Broad City"). And many of the films you see in festivals and competitions have been initiated by an actor who felt like they weren't getting to do the work they wanted.
Make no mistake; what I'm talking about is a mammoth amount of work. Many of us have projects we started with the best intentions that have now somehow ended up in the to-do pile waiting for the next spare day you can totally focus on it.
So if you want to start on the path to creating your own content, here are some things to consider that will hopefully get you to the finish line with your next writing project.
Make a plan.
I say this with a caveat: be flexible. Set yourself a reasonable timeline, including objectives and rewards. Try to keep them simple and try not to focus on results too early.
Read script-writing books.
I find "Save the Cat" by Blake Snyder and "The Screenwriter's Bible" by David Trottier enormously useful. There are many other books available on the subject. Follow your own interest and intuition. Make it fun.
Create a story that is achievable.
Anything involving guns, explosions, special effects or stunts may make things difficult down the line. Try to avoid ideas that have these devices as focal points unless you have the expertise and resources to pull it off. When possible, opt for contained environments and try to avoid working with animals.
READ: 5 Tips to Turn a Solo Play Into an Amazon Series
Take a leap of faith.
This is a difficult process and requires an absolute commitment, which might mean making sacrifices. Your project has a much better chance of reaching the finish line if you're throwing as much of your energy behind it as possible.
Free yourself of distractions.
That TV show, coffee date, big night out, email, phone call, important trip to the hairdressers...all distractions. Instead of letting these things trip you up in the writing process, use one as a reward for achieving your writing objectives. Many writers also turn off their Wi-Fi and phone when they're writing if you're looking for a simpler place to start.
Don't endgame this is a process.
It takes as long as it takes—try not to race to the last page. Stay disciplined. Keep to your plan and follow the work. A great teacher once said to me, "If you take care of structure, content will take care of itself." Enjoy the process and let it be your guide.
Do lots of drafts.
I'm a big advocate of writing several drafts. Make sure you've done a few before you show it to anyone and when you do, be very careful about who you show your material to. It's vital that someone you trust is involved in the process as a sounding board. Make sure you choose someone who is positive, constructive, has a good understanding of writing but doesn't try to write the thing for you. Someone who is fair, there to help you and understands what you, as the writer, needs to hear and when they need to hear it. It's a fine line. Show this person your work every couple of drafts. See what they come back with and work with the notes that are useful.
When you've gone through all these steps, your goal should be a table read with some colleagues. Record any comments on your phone or recording device but know that while notes are incredibly useful, some are confusing and some are too much of a departure from what you were intending. Learn to identify what's useful and use those notes.
Stay focused and positive, keep open body language, listen carefully to everything, and make sure you acknowledge those who give you notes or ideas and thank them. Later, with your recorded notes, you can decipher what's useful and incorporate it.
Hopefully, these ideas are a useful starting point. Always remember that nothing can substitute for hard work and when you're at the end of the process, the feeling of achievement that comes with a finished product makes all that hard work worth it.
Originally from New Zealand, Jamie is an actor, director, and acting coach. As an actor, his TV and film credits include "Underbelly Land of the Long Green Cloud," "Crushed," "Westside," "Anzac Girls," and much more. Currently a member of the faculty at Theatre of Arts in Hollywood, Jamie has also coached and directed for Actors Centre Australia, NIDA, Griffin Theatre Company, North Shore Drama, Ensemble Theatre and CCMT. Jamie trained at NIDA and has privately coached many actors in acting, audition prep, text analysis, showreel production, new media writing, on-camera, and voiceover. For more information about Jamie, visit his website: www.jamieirvineactor.com.
Get all of your writing questions answered by peers and experts on the Backstage Community forums!
The views expressed in this article are solely that of the individual(s) providing them,
and do not necessarily reflect the opinions of Backstage or its staff.