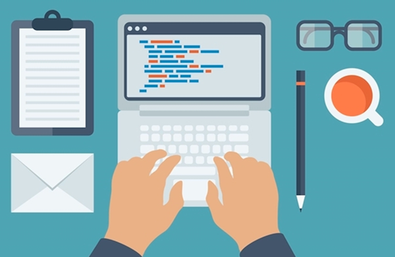 Backstage University is bringing you a screenwriter, director, and acting coach to teach you how to get your story idea down into a working script. The upcoming webinar, "How Actors Can Start Writing Their Own Projects," will teach you how to get to work on writing your own projects to further your career, and will be taught by D.W. Brown.
Brown is an actor, writer, director, Backstage Expert, and studio co-owner and head teacher of The Joanne Baron/D.W. Brown Studio in Santa Monica, Calif. He is the writer-director of the feature film "On the Inside" (starring Olivia Wilde and Nick Stahl), and the short films "One Clean Move" with Harry Hamlin and "Chloe" with Peter Facinelli. Brown is also an author of the acclaimed acting guide "You Can Act" and a second book, "2500 Years of Wisdom: Sayings of the Great Masters." He is currently writing his third book, a guide for acting on film and television.
Whether you are an actor that wants to jump-start your own career through writing a project for yourself, or you're just looking for a new creative outlet, this webinar will help you learn how to do it.
Since this is a webinar, anyone can attend remotely from their computer from anywhere in the world. But that's not even the best part—everyone who signs up will be sent a link to the video copy of the event so that they can view it any time they want, even if they can't view the live broadcast.
The live webinar will be held Sept. 18, and more details can be found here!
And read more about Backstage University here!