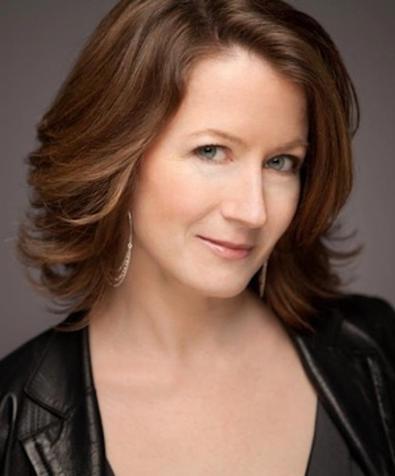 Casting Director Lana Veenker reveals disastrous actor choices in the audition room…and what to do instead.
1. Kissing the client is never okay.
Situation: The actor insisted on kissing my hand—even when I tried to pull away—then grabbed my producer's hand and slobbered on hers, too!
Thought Process: The actor thought it would make him memorable. It did…for all the wrong reasons.
Why it didn't work: Germs! Eww!
What to do instead: Enter, wave a quick hello, and find your mark. If we make a move to shake hands, great. Otherwise, assume we are germaphobic and don't want your clammy hand in ours.
2. Weapons in the audition room are a bad idea.
Situation: The actress pulled out a prop gun and pointed it at producers as part of her scene.
Thought Process: She thought it would look more realistic.
Why it didn't work: It was realistic. It scared the bejeezus out of them! They're always worried some desperate actor might go berserk.
What to do instead: Don't use props, except maybe a cell phone. Never surprise auditors with anything resembling a firearm.
3. There's no Oscar for directing self-taped auditions.
Situation: The actor went to great lengths to produce his self-taped audition, with multiple cameras, fancy editing, stunts, and sound effects.
Thought Process: He believed it would make his audition more impressive.
Why it didn't work: Producers were so sidetracked by his directing efforts, they lost focus on his acting…and suspected he might be slightly off-kilter.
What to do instead: Keep it simple. Good lighting. Neutral background. External mic. Camera on tripod. Competent (but not distracting) off-camera reader.
4. Know when to clam up.
Situation: A venerable, elderly director said, "Tell me about yourself." Half a life story later, we still couldn't get the actor to stop talking.
Thought Process: The actor wanted to etch himself into the director's memory.
Why it didn't work: The director told me they didn't have enough time left on Earth to risk having his ear talked off on set.
What to do instead: Answer questions confidently, but concisely. If we want more details, we'll ask.
5. Don't flaunt your privates.
Situation: The actress wore a distractingly skimpy outfit, although the role didn't call for it.
Thought Process: She believed she could win the role by looking sexy.
Why it didn't work: Producers' reactions ranged from incredulous to offended. The conversation afterwards focused on her misguided wardrobe choices, instead of her acting choices.
What to do instead: Wear clothes that flatter, but keep it PG. We'll inform your agent if a role requires specific attire.
6. Just say no to drugs
Situation: The actor got jacked up on drugs for his character.
Thought Process: He wanted to look like an authentic addict.
Why it didn't work: It was so authentic, the director swore he would never hire him.
What to do instead: As Sir Laurence Olivier reputedly told Dustin Hoffman (after he stayed up all night in preparation for a role): "Why don't you try acting, dear boy?"
Casting Director Lana Veenker began her career in London and, upon returning to her Northwest roots, founded one of the top location casting companies in the country.
She currently casts for TNT's "Leverage," with 64 episodes under her belt, and NBC's "Grimm," now in its second season. Gus Van Sant, Robert Benton, Guillermo Arriaga, Catherine Hardwicke, and Tim Robbins figure among past film clients. Commercial accounts include Nike, Apple, and Nintendo, and international campaigns from Shanghai and Santiago.
Lana is a member of the Casting Society of America and the International Casting Directors Network. She frequently lectures across the U.S. and abroad, most recently at The Actors Platform in London, IfiF Productions in Vienna, The Acting Studio in Berlin, Studio Bleu in Paris, and Prague Film School.
She has been featured in The Hollywood Reporter, USA Today, MSNBC.com, MTV.com, AccessHollywood.com, and Wired, among others. Follow her on Twitter @lanaveenker.