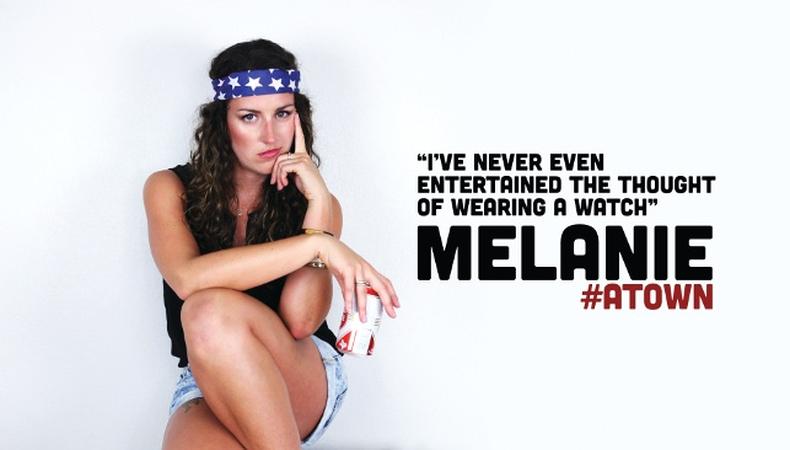 Mallory Larson faced a dilemma after graduating from DePaul University's theater school. She and her fiancé could stay put in Chicago or, like many of her classmates, head to one of the coasts. "We were like, 'Well, New York sounds pretty awful and L.A. sounds even worse, so why don't we move to Austin?' " Larson recalls. " 'It has a really good art scene.' "
Her arrival in Texas' arts bastion and her fast friendship with Austin local Elena Weinberg became the inspiration for the Web series "#ATown." The series, which is in preproduction on its second season, follows the daily lives of new best friends Layla (Weinberg) and Melanie (Larson), who meet by chance when new-to-town Melanie heckles Layla during her standup routine. The series follows them through their friendship's highs, lows, and misadventures.
The real-life meeting of Weinberg and Larson was less comic. Both worked on a production of "Dr. Faustus," where another cast member noticed their chemistry and suggested they do something with it. "We started talking about it and then it morphed into this Web series," says Weinberg.
The duo turned to Seed&Spark to help crowdfund the project. "I could literally go on for hours about why Seed&Spark is the best crowdfunding tool out there for filmmakers," says Weinberg, noting that the group helped raise the project's profile and build an audience before the fundraising page went live.
The campaign, which was built around a wish list of items needed for shooting and production, raised some $20,735—just shy of its $22,230 goal. That didn't cover the entire budget for the 10-episode first season; after buying equipment, Larson and Weinberg still had to come up with a few thousand out-of-pocket dollars for things like props and craft services.
"#ATown" is sort of a love note to Austin. Filming takes place all over the city with well-known locales and businesses used as settings or incorporated into the dialogue. When it came to casting, Weinberg and Larson enlisted actors they knew or had worked with before, in addition to friends of friends.
"We love everyone we cast," says Larson, who teaches yoga and spin classes at her day job.
Weinberg, who's repped by Heyman South, added: "Anyone we didn't already know just came to meet us at our home office briefly. We like to keep things super casual, which hopefully equates to super comfortable." The duo produced the series through TurtleDove Films, the company Weinberg co-founded with her fiancé, Duncan Coe.
After establishing their characters in the first season, Weinberg and Larson are eager to add new female actors to the series. "One [thing] that's really important to us is exposure for women in the industry," Weinberg says. "It's written by, starring, crewed, and produced by women. I mean, we don't discriminate—there were dudes there too—but this is a really female-centric project. We want to show the world that women aren't perfect, but that's OK."
Like this story? See more of our Now Streaming articles here!