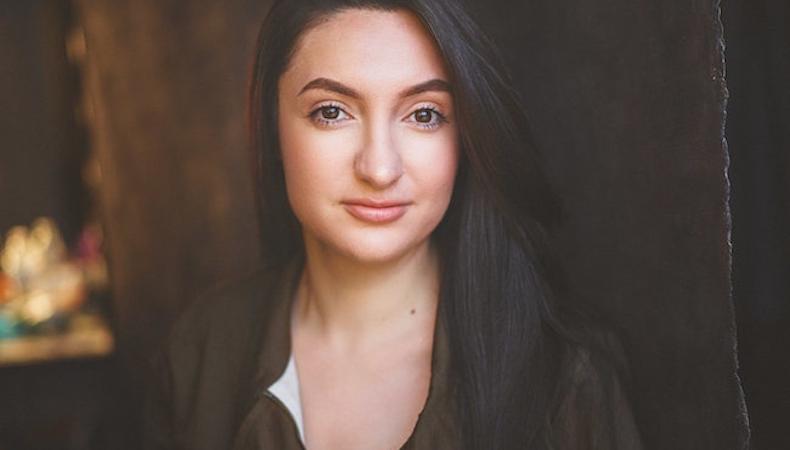 When Aneta Gjorgoska decided to seriously pursue acting last year, she knew where to start: Backstage. She's since booked three very different but equally rewarding gigs.
Gjorgoska seeks roles that differ from herself.
"I'm very happy to be able to be cast in roles that are so different from one another. I really like my character in the short film 'The Escape,' because I like playing roles that are the complete opposite of me."
Be the actor others want to work with.
"Building a relationship with a casting director, filmmaker, theater-maker, or actor is not an easy task. I think what you have to do is just be polite, be helpful, always be on time for auditions, rehearsals, and performances, show them that you really want to be there—just be somebody they'll like to have around and work with."
Backstage is a beginner's paradise.
"[Acting] is what I want to do for the rest of my life. And for all the beginners, Backstage is the best way to start because it has so many jobs—[especially] for nonunion actors and actors who don't have representation."
New York City is a helluva town—so take advantage.
"I live in NYC, and I am very lucky to be here. Yes, it is a very competitive city, very expensive, there are a lot of actors here that want to make it big. But there is so much opportunity here, so much work, so many great schools. Just take advantage of it. Work constantly on your craft, work with the best teachers, apply on Backstage every single day, and one day you will find your success."
The more you promote yourself, the more work you'll get.
"It's all about how you promote yourself. Having a couple of good credits on your résumé and having the right headshot is very important. When I first started, I used a photo that wasn't a professional headshot, so I barely got any auditions. The better you promote yourself, the better jobs you'll get."
Persistence is your ace in the hole.
"Be persistent: check Backstage every day, twice a day, and apply to everything you think you are right for. Sometimes you may not get anything for months and sometimes you may get cast in three roles in one week. You never know. Just don't give up."
To see your success story in print, tweet @Backstage using the hashtag #IGotCast.
And if you haven't yet been cast, check out our audition listings!