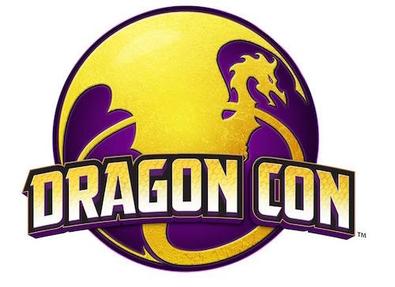 Labor Day is around the corner, and in Atlanta that signals more than just the unofficial end of summer. While many celebrate this holiday weekend with fireworks, cookouts, college football, and NASCAR, more than 50,000 fans of comic books, science fiction, fantasy, and horror converge in Downtown Atlanta for over four days of costumed fun at Dragon Con, taking place Sept. 4–7.
From meeting your favorite comic book artists in the Comic & Pop Artist Alley to watching cosplayers portray characters from "Star Wars," "G.I. Joe," and "Game of Thrones" during the Saturday morning parade, Dragon Con has something for just about anyone with an interest in pop culture. It's non-stop entertainment for all ages including Friday night wrestling, Saturday night burlesque, Lips Down on Dixie's annual performance of "The Rocky Horror Picture Show," and music sets from various bands and DJs.
Given the theatrical nature of it all, there are plenty of options for those interested in acting, whether for film or stage. Keeping thespians in mind, here are the top five attractions at this year's Dragon Con.
Industry Vets
For in-depth discussions about their crafts, there will be numerous panels featuring Disney voice actor Bill Farmer, Barry Bostwick from "The Rocky Horror Picture Show," Bill Corbett from "Mystery Science Theater 3000," Aaron Abrams of "Hannibal," and dozens of other film and television notables. Sci-fi mainstays like Richard Hatch from the original "Battlestar Galactica," Nichelle Nichols from "Star Trek," and the man under Chewbacca's wookie fur Peter Mayhew are joined by current stars Stephen Amell ("Arrow"), Kristin Bauer ("Once Upon a Time"), and Ksenia Solo ("Lost Girl") as guests this year. Those looking for an autograph and a quick chat can catch the likes of Edward James Olmos, Scott Thompson, and many others in the Walk of Fame.
Costuming
For many years Dragon Con has been a multi-day costume party for thousands of fans of fantasy, comic books, and the like. Some attendees spend months crafting different creations for each day of the con in hopes of winning one of several costume contests (or just impressing their friends). More elaborate endeavors take the stage during the Southeast's largest Masquerade Costume Contest to show off their creations. The Friday Night Costuming Contest, Saturday evening Cosplay Contest and weekend-long Hallway Costume Contest offer other opportunities for cosplayers to dress up like their favorite characters. The Miss "Star Trek" Universe Pageant and "Star Wars" Costume Contest displays are more specific to two of sci-fi's favorite properties.
Puppetry
Sunday's Late Night Puppet Slam has become one of the con's biggest attractions. But this adults-only display of puppeteering is just one of many ways that puppets are pulling the strings this year. Tyler Bunch, who has worked on multiple Muppets movies, and Caroll Spinney, who has portrayed Big Bird and Oscar since "Sesame Street" debuted in 1969, are just some of this year's puppeteer guests. Other programming includes opportunities for kids to create their own puppets, puppet improv shows (for kids and adults), and workshops on how to become a puppeteer.
Workshops
During the day, celebrity panels are the main attractions at Dragon Con (when you're not browsing the massive vendor rooms). Aside from the aforementioned costuming and puppetry workshops, there are several other learning opportunities for those in the theatrical world. Best known for playing Tara on "Buffy the Vampire Slayer," Amber Benson conducts a two-day acting workshop that covers everything from developing characters and improving your improv skills to finding the right agent and mastering the audition process. Video game voice actor Dino Andrade will also conduct the How to Create VO Characters for Animation & Video Games workshop.
Dragon Con Independent Film Festival
Dragon Con also offers aspiring filmmakers a chance to display their talents in the DCI Film Festival. Screening blocks such as Horror to Rend Your Soul, Steampunk Documentary, Animation, and It's the End of the World!, cover all aspects of the macabre and surreal, with awards given for categories such as best Fan Film, Horror Comedy, Animated Surrealism, and Feature Film. Many of these actors and filmmakers will be on hand for panels.
So, whether you're just looking to get away from the crowds and take in some independent short films or wanting to hone your own craft, you might want to stop in for Dragon Con!
Inspired by this post? Check out our Atlanta audition listings!