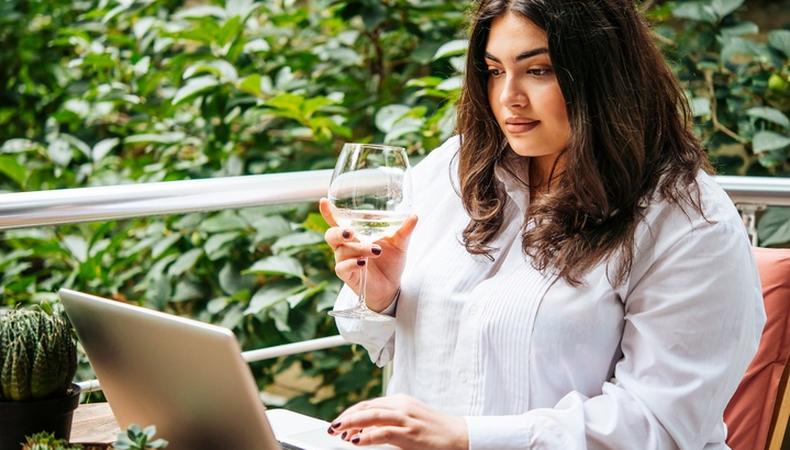 Social media (and technology in general) can be frustrating - I get it! But, actors, social media helps you stay connected with people you've worked with and gives you a free platform to promote your work and the things you care about. Many successful careers have been created by or blossomed because of social media. This holiday season here are five reasons for you to be thankful for social media.
1. Social media lets you bypass the gatekeepers.
Show business is all about relationships. In the past, our relationships were limited to who we could meet in person. If you were lucky enough to get an audition you still might not have an opportunity to actually interact with the creative team. Social media lets you research and 'virtually' meet the people you want to know, expanding your web of contacts exponentially. In this industry your relationships are your career. It's often who you know or who knows you that counts. Social media helps you 'know' more people.
2. Social media helps you stay in touch with the people you've met #onset and on stage.
Using lists on social media helps you organize, stay connected to and dialogue with the actors, coaches, crew, producers, casting directors, writers, even agents, that we already have relationships with. You'll remember the people you worked with in the last six months but what about after two years or ten years? Social media makes it possible for old connections to lead to new work! The more you stay top of mind with the people who can hire or suggest you for a job, the more you'll work as an actor.
3. Social media makes it super simple to connect with your fans.
Even if you're just starting your career, you're collecting potential fans with every project you do. Fail to collect them along the way and you're missing opportunities. Actors often tell me they're not using social media for their careers because "I don't really need it until I book that big show." You do not want to wait until then to learn how to use social media. In fact, having a strong social media presence now can help you book that big show.
Once you're there you'll want to focus on doing a great job on the show and connecting with new fans… not learning Twitter 101. Social media is becoming a huge plus for your career and live tweeting is even being written into TV contracts now. That's why celebrities who said they'd never embrace social media are jumping on board. It's not a coincidence that Cuba Gooding Jr. joined Twitter at the same time "The People v. O.J. Simpson" debuted back in February.
READ: "5 Creative Ways Actors Can Use Snapchat"
4. Social media lets you build an audience for your work and the causes you champion.
It's an exciting time to be an actor! You can actually build your own audience and promote the things you're passionate about. Kerry Washington has done a remarkable job of using her social media to promote causes she cares deeply about. Social media gives you a voice to do this (and you don't need millions of followers to make a difference).
5. Social media helps actors take control.
In the past, to make a name for yourself you needed a big role or to be featured somewhere in the media. Public relations was, for many years, the exclusive province of actors with klout and influence. It was hard for a 'no name' actor to really get their name out there. Well, not anymore! Social media has put the public back in public relations. Now actors, artists and, frankly, everyone has direct access to an audience. An actor's audience is their fan base and anyone who can hire them. Social media gives actors control in a business that offers very little of it. That's something to be thankful for!
I wish you a wonderful holiday season with your friends and family! To help you start the new year off right on social media be sure to get your copy of my (free) guide The Ultimate Social Media Checklist for Actors HERE.
Inspired by this post? Check out our audition listings!
The views expressed in this article are solely that of the individual(s) providing them,
and do not necessarily reflect the opinions of Backstage or its staff.