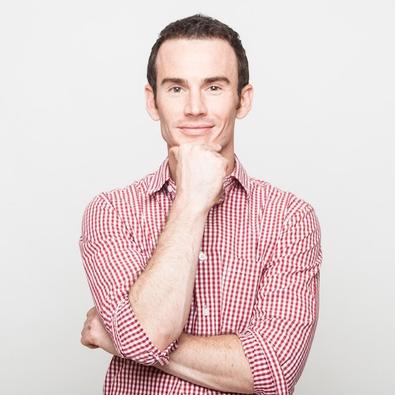 What happens when the "golden age" of social media ends and we all have to pay to "boost" our posts? Facebook has already forced business pages into this pay-to-play structure.
Think about it. Twitter, Instagram, Snapchat, etc., aren't non-for-profits. They are for-profit enterprises! While their revenue is currently from external advertisers, we may see that change!
This could be a good thing. No more annoying stream of conscience or humble brag posts—unless your connections have paid to air them!
Regardless of your current social following or career status, a website is crucial. Here are five reasons why.
1. You'll shape Google results. When you want to learn about something or someone, where do you go? Casting, creatives, employers, fans, and even prospective dates are Googling you.
When you build a website (especially when a pro with SEO experience builds it for you), you can take control of your Google results. While it's impossible to guarantee you'll be the No. 1 result and stay there, having a website increases the likelihood that Google will direct interested audiences into your digital home.
2. You control your first impression. Having a simple website isn't enough—in the same way that having a photograph of yourself doesn't make it a headshot! Your homepage (and ideally, the entire website) needs to wow, making a lasting and positive impression. Invest (time, money, and/or energy) into your website in the same way you "design" your headshots.
Pro tip: Photos are a huge part of designing a smart and sexy websites that works. Plan ahead with your next photographer to get photos for print (framed/cropped head shots) and Web (wide landscape shots with a non distracting background).
If you give a designer landscape shots with "negative space" (like an invisible rainbow or arch around you), the possibilities for use are nearly limitless. They can use these photos on postcards, posters, websites, and more, placing you on the left, right, center, or even extending the background.
The easiest way to explain this to a headshot photographer (who is an artist themself) is to ask them to think in terms of a Facebook cover photo. Your next photoshoot should have some close ups (for printed headshots) and wide shots (for your website and other marketing materials).
Note that standard headshots do not typically make impressive marketing materials. They are an audition tool. Make sure you get versatile marketing materials from your next photoshoot. While you should trust the photographer to do their job, make sure you get what you need. You're the boss!
3. You can shape your reputation and future. Similar to the first impression, what happens when the industry has typed or pigeon-holed you? When you need to change your type/brand/perception/reputation, a website can show the world how you want to be perceived.
In the same way that I've said branding is a bit like, "Dress for the job you want," your website should package and position you for the next step in your career.
4. You can grow your social following. Casting doesn't ask about the size of your email list. They want to know how many followers you have. Social media is the new "lead capture" for actors!
It is much easier to convert website visitors into social subscribers than getting them to sign up for an email newsletter. At Creative Social Media, we integrate social feeds, icons, and buttons into the websites we build. It's a much better way to grow your social following than by buying followers or aggressively following/unfollowing.
5. Achieve offline goals. Creating a website is more than checking a task or industry "need" off of your to-do list. Your website should be an investment, built and designed with a goal in mind. Craft your online presence based on what you want to happen offline.
The big takeaway is that you need a website, but it should be designed. This is why I am against DIY websites or plug-and-play templates. When you have a professionally designed website, it is much easier to get audition appointments, representation, or even a date!
When you deliver the wow factor, you'll easily attract new audiences, opportunities and results. You are presenting your best and truest self, making it easy to know, like, and trust you.
DIY, dated, or dead websites are no good! Presentation is everything. I recommend you go pro with a professional designer and then do Y.O.U. (your own updating).
At Creative Social Media, we work on building the "dream home" and then want to hand you the keys! We want your website to be a home that you're equipped to grow with, easily keep dusted, hang new photos, rearrange furniture, etc. Here's a look at our portfolio for inspiration or to work together!
Like this advice? Check out more from our Backstage Experts!