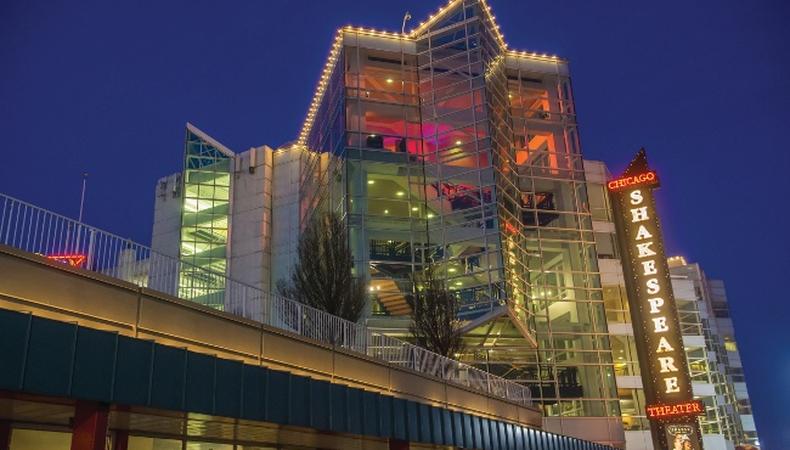 If you're a Chicago resident looking for powerhouse acting, intellectual stimulation, and a great evening at the theater, check out the following seven highlights! And if you're not a Chicago resident, you might want to consider visiting to see some of them anyway.
"Marie Antoinette" at Steppenwolf Theatre Company (through May 10)
In our age of Instagram selfies and 24/7 tabloid news, David Adjmi's contemporary take on Marie Antoinette reflects modern notions of celebrity obsession in fantastically unsettling ways. Under Robert O'Hara's direction, the fabulous Alana Arenas plays the extravagant queen, whose love affair with the people of France turns from fevered to furious.
"Sondheim on Sondheim" at Stage 773 (through March 15)
Porchlight Music Theatre brings this catalog of over two dozen Sondheim tunes to Chicago for the very first time. Co-directed by Jeff Award winners Nick Bowling and Austin Cook and interspersed with real footage of the composer's commentary over the years, the evening is a celebration of musical theater's undisputed master, a buoyant testament to both his life and his art.
"Four" at Broadway Armory Park (opens Feb. 19)
Fresh off last year's runaway hit "Exit Strategy," Jackalope Theatre Company premieres this heart-rending story about four wanderers searching for connection and escape on a lonely Fourth of July in 1996 Hartford, Conn. Christopher Shinn's drama has been adapted into an award-winning film; in the hands of this up-and-coming theater company, fireworks are sure to fly.
"The Diary of Anne Frank" at Writers Theatre (opens Feb. 24)
Even after nearly 70 years, the words of a young girl resonate with startling clarity. Frances Goodrich and Albert Hackett's adaptation of Anne Frank's intimate diary will be newly adapted by Wendy Kesselman and helmed by Chicago director Kimberly Senior at the Jeff Award–winning theater.
"The Book of Mormon" at Bank of America Theatre (opens Feb. 25)
Say "hello!" to musical theater heaven. No one can resist the uproarious Broadway hit from Trey Parker, Matt Stone, and Robert Lopez—not even Mormons. Featuring a mismatched pair of elders who must preach the good Book to a ravaged village in Uganda, history's most irreverent musical is so good it's basically a religion unto itself.
"Dunsinane" at Chicago Shakespeare Theater (opens Feb. 26)
Following successful runs across the globe, the Royal Shakespeare Company and National Theatre of Scotland bring this thrilling sequel to Shakespeare's "Macbeth" to the Windy City. The brilliant David Greig sprinkles comparisons to the wars in Iraq and Afghanistan throughout his examination of foreign sovereignty and the nature of power.
"Two Trains Running" at Goodman Theatre (opens March 7)
The seventh in August Wilson's 10-part "Pittsburgh Cycle," this Pulitzer- and Tony-nominated play takes place in 1969 Pittsburgh. Ron OJ Parson plays Memphis, a man caught in the wake of a civil rights campaign that proposes an uncertain future for African-Americans. Chuck Smith directs what is sure to be a thought-provoking look at a movement that many agree is ongoing today.
Inspired by this post? Check out our theater audition listings!