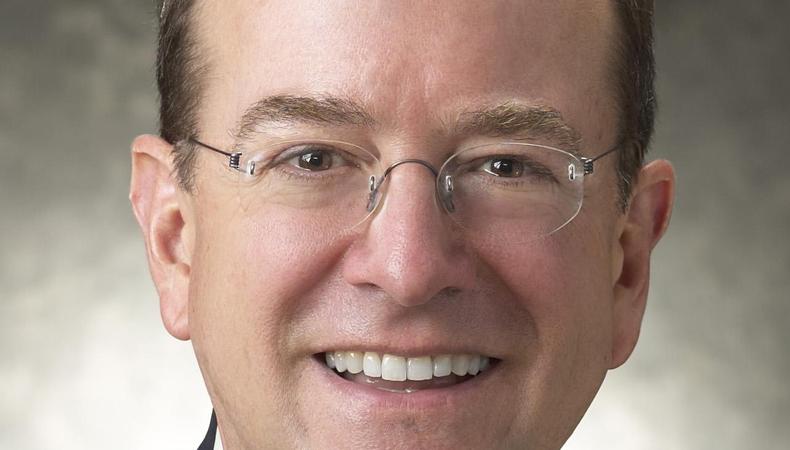 When Jeffrey Woodward was announced as the new managing director of the Dallas Theater Center, he came with an impressive résumé of arts administration for well more than 30 years. From his first professional theater job as an intern at the Oregon Shakespeare Festival, he came to Dallas directly from a seven-year stint as managing director at Syracuse Stage, and spent 17 years at Princeton's McCarter Theatre Center, which won a regional Tony Award in 2013 during his tenure. But despite a history of working closely with artistic directors, Woodward humbly portrays himself as supporting his partners' vision, which now includes DTC's artistic director Kevin Moriarty.
We sat down with Woodward recently to ask about the relationship between management and creative, his big move to Texas and being part of the second largest employer of actors in America.
What brought you to Dallas? I got a call about a year ago asking if I would be interested in interviewing with the DTC. I knew about Kevin, but had never even been to Texas before. [Kevin and I] ended up having a number of meetings from the fall to the spring.
What has been your impression so far? I like the city. The artistic life here is exciting. The [Dee and Charles] Wyly Theatre is right across the street from [Booker T. Washington High School for the Performing and Visual Arts, Dallas' arts magnet school]. Our [Brierley Resident Acting Company] members go over there all the time, and [the students] often have full run of the building.
In your career, how has the role of managing director evolved? A growing role for a managing director is fundraising—it's more than half of the operating budget nowadays; it used to be less than a third.
What has been your relationship with artistic directors? It's a really important question you're asking. It's a marriage of sorts, and needs to be compatible and a good fit. My role is to support the artistic vision of the company, and at the same time, maintain the financial health of the theater responsibly. I see myself as a steward for a company that been around well over 50 years, so that it makes it another 50 years.
You're the money-guy, but you've certainly seen tons of theater over the years. Does a managing director have much input into decisions like casting? The artistic directors did at my last theaters, but I don't feel comfortable making artistic decisions. But I do have a love and appreciation of [the process].
But you are the guy who hires them! DTC is a member of the League of Resident Theatres, a network of 71 regional theaters. You share the same contract—not just with the actors, but with all [theatrical disciplines]: designers, etc. The [network of theaters] is the largest employer of actors outside of Broadway contracts. If you're an actor in Los Angeles and trying to decide, "Do I go to work in Dallas, where I've never been before, or do I go to New York City or Milwaukee or Atlanta?" [you get the same contract]. It's an advantage that helps you secure actors who might not be familiar with your company.
Inspired by this post? Check out our Texas audition listings!