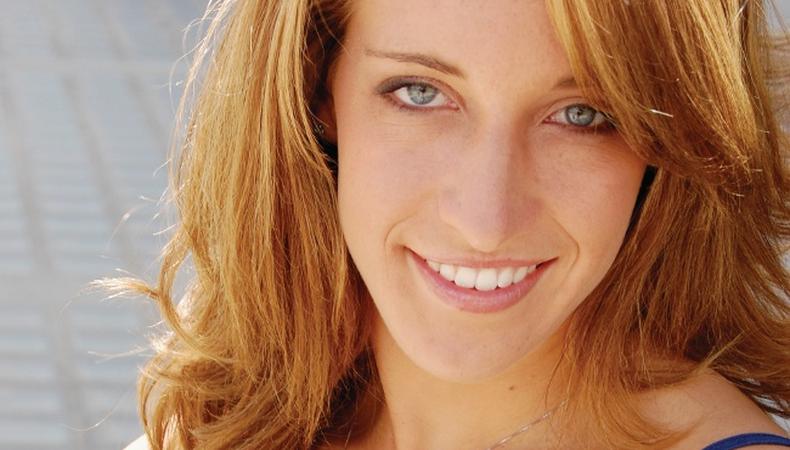 As performers, you can spend a lot of time and money on lessons, coaching sessions, new headshots, and gym memberships, all while holding down a soul-crushing job to pay the bills. But what if you made your job staying in shape—and helping others keep fit? For these four Backstage readers, their survival jobs come with a healthy side of physical fitness!
Jessica Fiala Hall
New York City
Trainer at AKT in Motion
How does your job help your career as an actor or dancer?
Since I have been using my knowledge as a trainer during my own gym sessions I have had fewer injuries and found that my recovery from day to day is a lot quicker. I have noticed that I am picked out a lot more during auditions for my physique and get compliments on my strength. My body has been my biggest advertisement because I can truly say that AKT in Motion has transformed my body in the short time I have been working for them.
Any advice for someone thinking about becoming a fitness professional?
Do your research and be sure the qualifications you are working toward are nationally credited. You are not going to work at the same gym or boutique fitness club for your entire career, so you want to be confident that the money you put down will be a good overall investment. Try out the job as a client before you commit your time and attention, and be invested in the overall product. At the end of the day, don't you want to change people's lives for the better through a healthy lifestyle? A passionate teacher creates passionate students.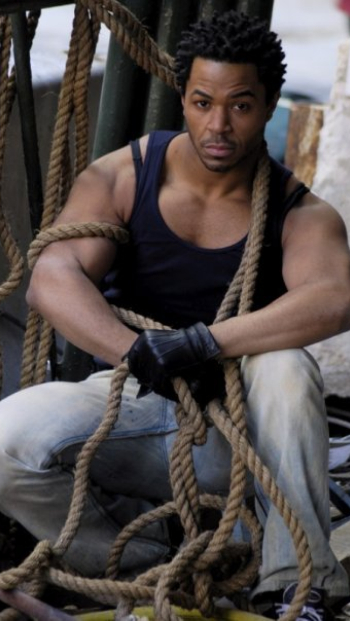 Terance Reddick
New York City
Private trainer at Reebok Sports Club
Did you ever consider a more "traditional" survival job?
I've done any and every job in NYC, from bartending to catering to handing out flyers on the street. It's a hustling type of city. I've always been able to count on fitness as a backup to get me through times where I need to make ends meet. It's really a win-win situation. I'm just as passionate about health and wellness as I am performing!
What advice would you give someone thinking about becoming a fitness pro?
My advice to anyone joining the pro fitness industry is education. There is always someone who is going to want to lose weight and tone up, and there are a million people to help them do it. What will set you apart is your skill set and education to catapult you past the average personal trainer! Good luck!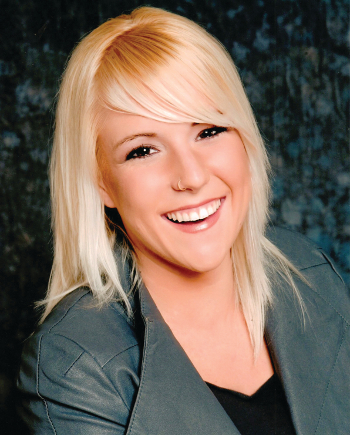 Caitlin Venedam
Brooklyn, N.Y.
Personal trainer; owner of Platinum Fitness NYC; instructor at Brooklyn Bridge Boot Camp's outdoor boot camp on the Brooklyn Bridge and in Central Park
What prompted you to choose a job in fitness?
I knew coming out of drama school that I needed a job that would allow me some flexibility and facilitate my acting career—that was a given. But while bartending had the money and the flexibility, it wasn't doing wonders for my focus...or my figure.
To feel like I had some "me" time, I started turning on some music and going for runs during rehearsal breaks to clear my head and shake off all the characters and words and emotions. (Note: I highly recommend the Jock Jams Pandora station. Changed my life.) I always returned to rehearsal recharged, refreshed, and ready to take on whatever was thrown at me, both literally and metaphorically.
From there it was a slippery slope! I started getting my nutrition on track, friends were joining me on runs, and I found I really enjoyed teaching them. And now it's just a part of my warm-up.
Did you ever consider a more "traditional" survival job?
Absolutely. Has that moment of consideration lasted longer than a second? Absolutely not. I don't say that because I wouldn't do it, but because I've developed such a strong understanding of myself, my personality, and my purpose that I know it wouldn't make me happy. The industries I'm in are fast-paced and downright exhausting, but they're rewarding. And going to work in New York City while it's still dark out makes me feel like Batman.
Fitness and comedy allow me to do what I love: making connections with people, making people laugh, and having a positive impact on their lives. And it just so happens to be a lot of freakin' fun.
Bishop Stevens
St. Louis and Chicago
Certified personal trainer
How does your job help your career as an actor?
Being a trainer allows me much-needed flexibility to travel, go to auditions, and concentrate on my own physique all while making a decent living. There is no way I could have gotten and been able to keep the recurring role on "Empire" if I wasn't a trainer. I need to keep my body in shape to look the part of the big, tough security officer and a few other roles I've been auditioning for. Acting has helped my fitness business as well; I do charge a bit more with the success of "Empire." I'm even putting together a workout DVD that I hope is ready by the second season of the show.
Did you ever consider a more "traditional" survival job?
When I first left pro wrestling, I went to school for HVAC and worked in that field for a few years. The pay was good, but I began to let my body go to pot. I started to understand why people say, "I don't have time to work out." It wasn't about having time, it's about having the energy after a long day. But the funny thing was when I would go on a job or to the parts store I would end up talking about fitness with people. I got my first few fitness clients from my HVAC job.
What advice would you give someone thinking about becoming a fitness pro?
Go for it! What other job can you make $25–$75 an hour while controlling your own schedule, helping others reach their fitness goals, and working on your own fitness? You basically get paid to hang out in the gym. I am my own walking advertisement. Always keep in mind that no matter how many diet plans, pills, or surgeries people use, they will end up with a trainer if they want to keep those results.
Inspired by this post? Check out our audition listings!