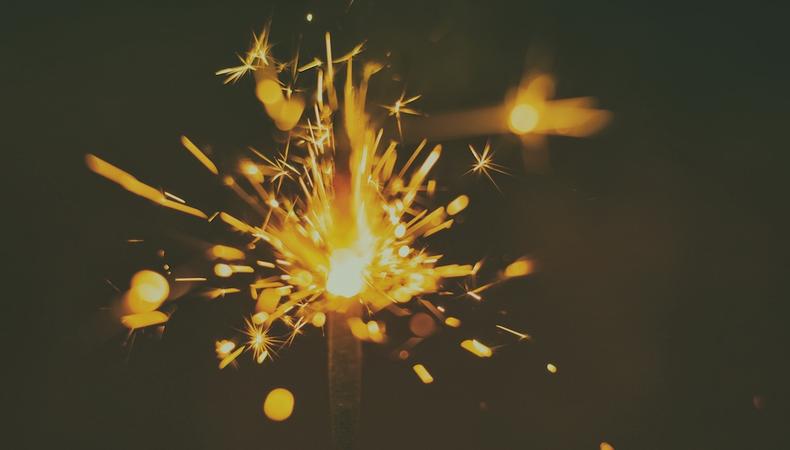 The actor's life can feel like one long emotional roller-coaster ride. Constant highs and lows can leave you feeling both delighted and derailed in this business of show.
When you're feeling stuck and in a low place, getting back on top and feeling unstoppable again can often seem like too big of a hill to climb. But by simply taking the time to understand why you're feeling the way you do is the first step to transforming it.
If you're feeling down, stuck, or frustrated, one (or more) of the following is probably happening within you:
You're apologizing for yourself and where you are in your acting career.
You're needing some external condition to make you happy.
You're forgetting that saying thank you in advance is a powerful choice.
You're in your head, allowing worry and doubt to rule your day.
You're waiting for fear to subside before you take action.
You're trying to do everything perfectly, which keeps you procrastinating.
You're beaten down by rejection and letting it define you.
You're unaware of your true self + your inner greatness.
You're focusing on why "it" might not be possible for you.
You're allowing your current reality to dictate your mood.
Notice a trend?
READ: The 1 Thing That Stops Most Actors From Succeeding (And How to Avoid It)
The good news is that by simply becoming aware of what you're doing and how it makes you feel, you can reclaim your power and start down a new path toward feeling better. I know getting unstuck is much easier said than done, but I hope that these declarations—the actor's credo for feeling unstoppable—can help. Now repeat after me:
Today I am…
Unapologetic for where I am.
Not needing one thing to change for me to be happy.
Saying thank you in advance for what I desire.
Totally focused on the present moment.
Overcoming my fears through action.
Progress, not perfection.
Perseverance in the face of obstacles.
Aligning with my inner being who doesn't get discouraged.
Believing in myself unconditionally.
Loving myself exactly as I am right now.
Excited for what's to come and expecting miracles along the way.
Memorize this credo. Keep a screenshot on your phone. Write it on a sticky note that you keep on your mirror. Whatever way you choose to embrace it, make this your morning mantra.
By focusing on "I am" declarations that empower instead of defeat you, you'll start remembering your greatness. Do whatever you have to do to remind yourself that you are in charge of your day, your life, and your career. That you are strong, no matter what your current reality looks like.
When you begin to take action from this place of feeling good, believing in yourself and expecting miracles along the way, that's when more miracles start showing up. But it has to begin within. To alter your outer experience, you must alter your inner state of mind first.
Here's to getting unstuck and beginning the journey towards feeling unstoppable. You got this.
Want some help going from feeling stuck to feeling unstoppable at your next audition? Download this free guided meditation for actors and turn audition anxiety and self-doubt into confidence and ease in under five minutes.
Check out Backstage's Seattle audition listings!
The views expressed in this article are solely that of the individual(s) providing them,
and do not necessarily reflect the opinions of Backstage or its staff.