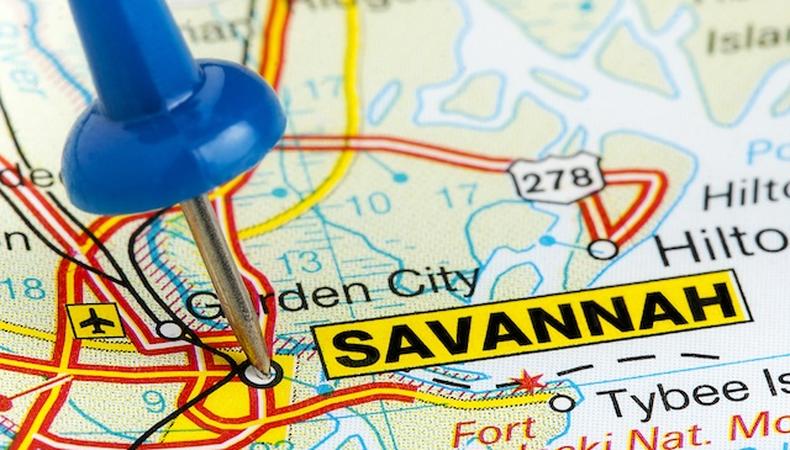 When it comes to the film and TV markets outside of New York and Los Angeles, it's no secret that Georgia rides high. Film productions continue to bring in billions of dollars (and thousands of jobs) annually to the state—and those numbers have shown to rise year over year, with an increase from $1.4 billion spent to $1.7 billion spent between 2014 and 2015.
This is due to the state's consistent implementation of some of the nation's most generous tax incentives, dedication to building a home-grown local work force, and development of industry-savvy accountants, bankers, lawyers, and more to ensure in-state consultation for all production needs.
APPLY: Auditions & Open Casting Calls in Atlanta
"The projects that have come to the state have been the result of a lot of time and investment by the state and the business community at large in marketing the state to filmmakers in Georgia," said Mitzi Hill of Georgia-based law firm Taylor English. Hill is among the many in her field to adapt to Georgia's growing Hollywood clientele by building an expertise in entertainment, media, and intellectual property issues, among others.
"With the leadership from the state, we've grown this industry in Georgia and made it clear that anything you need on set is here and available for you," Hill continues. "And what is now starting to happen is ancillary support services that aren't creative. So once you've decided to film here, you no longer have to rely on council in Burbank to get your work done."
Like many other states, Georgia is highly attractive to film and TV productions due to its generous production tax credits. It is one of the few, however, to boast a production tax credit of up to 20 percent, sometimes even 30. In order to qualify for the 20 percent base transferable tax credit, a production must spend at least $500,000. Producers can then receive an additional 10 percent if they include an embedded Georgia production logo on their approved project and a link to tourgeorgiafilm.com on their project's website.
READ: "How to Get an Acting Agent in Atlanta"
The benefits to filming in Georgia come twofold when considering its many film-ready communities, its lower cost of living compared to the major markets, and a variety of filming locations for settings of all kinds. "That tax credit lit the fire and has been really good for the state, and we're now seeing all kinds of other enticements going along with it," Hill says. Further, the state is investing money and resources into educating and training crew through the Georgia Film Academy.
"The economic benefit to the state is in the billions with a B every year," Hill says. "And that includes jobs, it includes crew, in includes talent, it includes people renting or buying houses to live here part of the year. It includes restaurants and hotels and transportation. Really, having this industry here is a real economic boon and opportunity for a lot of people in Georgia, which makes it easy to support. It does everybody good."
Are you looking to get to work in Georgia? Check out our Atlanta audition listings! And watch the video below for more acting tips before getting started!