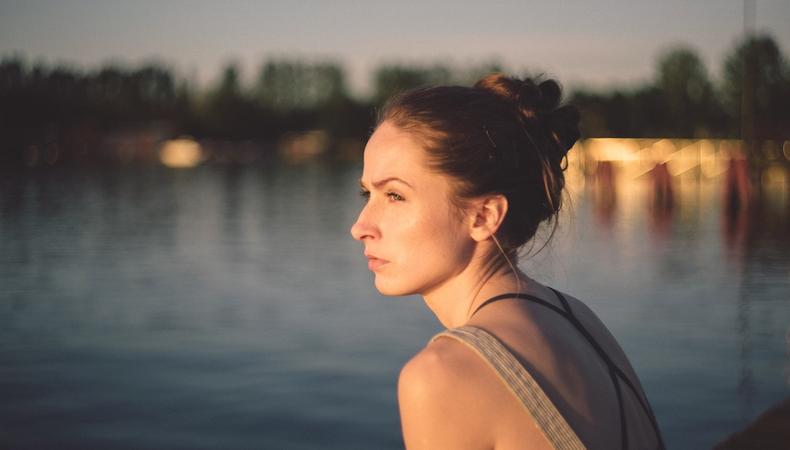 We all connect with Mia's audition journey in La La Land because it is our audition journey. We all have setbacks and victories. We all have the moments when we are about to give up and then find the courage to keep going on. As a professional actor and co-founder/head acting coach at Polish Your Passion, I get to see the audition process not only through my experience, but through the experiences of my students across the country from different ages, backgrounds, types, and training levels.
Here are eight reasons why you might not be getting cast and what you can do to overcome these obstacles!
1. You brought the baggage of your day into the audition room.
An acting career is tough. So many of us are juggling auditions, part-time jobs, relationships, friendships, etc. Life happens. Subways stall. Coffee spills. Despite whatever has happened to you in the moments leading up to walking into that audition room, you must follow Taylor Swift's advice and just "Shake It Off."
What to do: Shut off your cell phone, take a deep breath, and allow yourself to forget whatever else is happening in your life for 5-10 minutes. A sense of calm walking into that audition room allows you to bring your most confident, passionate, and attentive self. Enjoy the moments you get to play make believe and trust that real life will be waiting for you to deal with it later.
2. Your resume might not be quite there yet.
Is it possible to get cast on Broadway without any regional theater or national tour credits, or book a role in a major feature film without any film experience? Of course. Casting is never an exact science. People get lucky; sometimes actors show up at the right place and the right time.
Try this exercise, though. The next time you're at the theater or watch a film or TV episode and find yourself saying, "I could have totally played that," look up the actor's bio and ask yourself: What types of theaters has this actor worked at? What film or TV credits does he/she have? Who has he/she worked with? How does my resume compare? Every actor's journey is different, but sometimes when you're considered "green" it's hard to compete with an actor who has a more developed resume.
What to do: Keep on trying to build a resume filled with quality projects. It's all about stepping stones.
3. The director decides to cast someone she/he has already worked with.
At the end of the day, we all want to work in a supportive atmosphere with people we trust and push us to achieve our greatest potential. If it's your first audition with a director or company, your audition will start to plant those seeds of trust. If there's an actor of equal ability with an established relationship with the company in the casting pool, familiarity might determine the final decision.
What to do: Look at this audition as an opportunity to start your relationship and continue to build upon it.
4. You don't fit the director's vision for the character.
Some directors might follow the traditional boundaries of type or have a specific idea of what they want; others might be more open to exploring other possibilities through the casting process. This is hard to predict going into the audition room unless the breakdown gives you some indication.
What to do: If you have ever asked yourself, "Why am I getting called in? I'm totally not right for this character," don't self-sabotage your own audition. Yes, it might not work out, but we all have the power to change someone's mind about a character.
READ: 5 Things to Never Do At An Audition—And 5 Tips to Get That Callback
5. You didn't take the director's adjustment and run with it.
The actor/director relationship is so important. If the director doesn't feel like you can take adjustments or gets a sense that you might be difficult to work with/stuck in one choice (or you feel like the director is difficult to work with), it might not be the right fit.
What to do: When receiving adjustments in an audition, it's always our job to interpret what the director would like for us to try and make our absolute best effort to either layer that adjustment into our work or make the 180-degree shift that the adjustment requires. Don't get locked into one choice and dive in headfirst when you are presented with an adjustment.
6. You weren't prepared enough and missed opportunities within the text.
Great preparation is not measured solely by our ability to memorize text quickly; it has a lot to do with our ability to create playable choices based on our analysis of the text. When we get a full week to prepare audition material, we have the time to investigate every detail and craft every moment. Unfortunately, this doesn't always happen and we don't always have that luxury of time.
What to do: This is where an acting coach can help you to mine the text and shape your audition with you. There are so many clues within your character's lines, the other character's lines, the stage directions, breakdown, etc. that lead to strong, playable choices.
7. You didn't connect with your reader.
It's hard for us to predict what our reader will be like in the audition room. Sometimes our readers are brilliant; sometimes they forget to say lines. It's tough for a reader to stay engaged and focused, audition after audition after audition.
What to do: Whether or not our reader gives us everything we want, it is our job to make sure that we are still listening and responding in every moment and not assessing how awesome or mediocre our reader is during the audition. No matter what happens, always thank the reader.
8. You didn't fit the overall look of the cast.
How many of us dreamed of playing one of the Von Trapp children and cried ourselves to sleep because we were too tall or too short or looked like the red-headed stepchild?
What to do: Nothing. These physical traits have nothing to do with us, our talent, or our preparedness; some factors are purely out of our control.
Most importantly, keep on auditioning! Sulking will get you nowhere. As much as we all sometimes need a friend, parent, significant other, or acting coach to make us see the bigger picture, find the strength to be your own cheerleader. Always bring your most focused, connected, prepared, and passionate work because you never know when that life-changing audition might come.
Tom Morin is a professional actor and NYC-based acting coach and co-founder of Polish Your Passion, an online-based training company for actors, singers, and dancers across the country via Skype/FaceTime and in-person, NYC-based studio lessons. He holds a B.A. in theater and political science from the College of the Holy Cross and an M.F.A. in Acting from Ohio University. He has been teaching for the past nine years, advising and coaching students through the college audition preparation process and beyond. His students have been accepted to top BA and BFA programs across the country and have appeared Off Broadway, regionally, and in feature films and national commercials. He has appeared Off Broadway at the Pearl Theatre Company and New York Classical Theatre and regionally at Walnut Street Theatre, Shakespeare Theatre of New Jersey, Centenary Stage Company, Monomoy Theatre, and Great River Shakespeare Festival.
Now get back out there with our TV audition listings!
The views expressed in this article are solely that of the individual(s) providing them,
and do not necessarily reflect the opinions of Backstage or its staff.