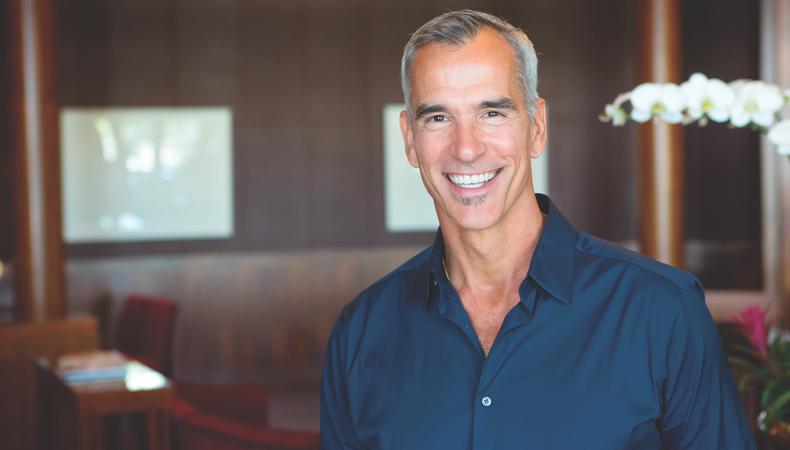 "To dance on Broadway, you need to be able to do just about everything and anything that might get thrown at you," says director and choreographer Jerry Mitchell. Take his most recent string of productions as unassailable proof. From the glammed-out contemporary grooves of "Kinky Boots" to the conga-ing electricity of "On Your Feet!" to the hip-hop get-downs of "Gotta Dance," Mitchell requires a tremendously diverse dance arsenal from his performers.
He maintains, though, that much like Shakespeare for the actor, ballet should be the foundation of it all. "I still believe that ballet is the greatest base that any dancer can have because it just gives you a foundation to go in any direction, and it keeps your instrument in the best possible shape," Mitchell says. "I can watch a dancer dance and I can tell if they have ballet training. [It] gives you that foundation that everything else can be laid upon."
Dancers in training should heed the two-time Tony winner's advice. There's little denying that Mitchell is one of the hardest-working—and most successful—directors and choreographers. In the last year alone, he took "Kinky Boots" to the U.K.'s West End, brought Gloria Estefan's jukebox musical "On Your Feet!" to Broadway, and opened his most recent creative venture, the Broadway-bound "Gotta Dance," for a limited run in Chicago. One has to wonder when the man has time for a little R&R.
"I actually took 10 days off in January, which was very lovely," Mitchell reveals with a laugh. With so much time devoted to his work, Mitchell says what keeps it all together is his passion for the material.
"It's very easy: I have to absolutely be head-over-heels with the project," he says when asked how he chooses which musical to work on next. "I have to want to tell the story. I have to be extremely passionate about it because it takes a lot of time and a lot of energy and a lot of focus."
Mitchell has a similar approach in the audition room, saying he has to find someone with whom he wants to spend that time and energy.
"I'm looking for people who come in fully committed, fully energized, [and] in a happy place," he says. "People who come in and I think, Wow, this person is going to be an amazing actor to work with, to collaborate with, and to have dinner with. If I feel like I want to spend time with this person, I feel an audience of 1,500 people every night will want to spend time with that person."
Besides his passion, Mitchell's recent projects also share a birthplace: Chicago. Mitchell has returned to Chi-Town three times in the last four years to test out his latest works. "Gotta Dance," which tells the story of a group of senior citizens who form a hip-hop dance troupe, just wrapped a successful five-week run there in January.
"The thing I find about Chicago audiences is that because so much theater is in that town, they actually are exposed to more high-end theater," Mitchell says. The city has, indeed, been widely named a top theater destination behind New York and London. "They're smarter and they're wiser and they know a good show when they see it, so they're helpful in that way."
Looking to the year ahead, Mitchell's set to bring "Gotta Dance" to New York audiences and he couldn't be more excited. "I think it's an incredible musical, and I really love the idea that it celebrates the simple thing that age is a question of mind over matter, and if you don't mind it, it don't matter," he says.
In addition to the recent announcement that he'll be on the creative team for NBC's live version of "Hairspray," he's quick to note other still-under-wraps stage collaborations with several "incredible artists." With an already stacked calendar through 2020, will he ever get another much-deserved vacation?
He assures: "I've already got them blocked in for the year!"
Inspired by this post? Check out our Broadway audition listings!