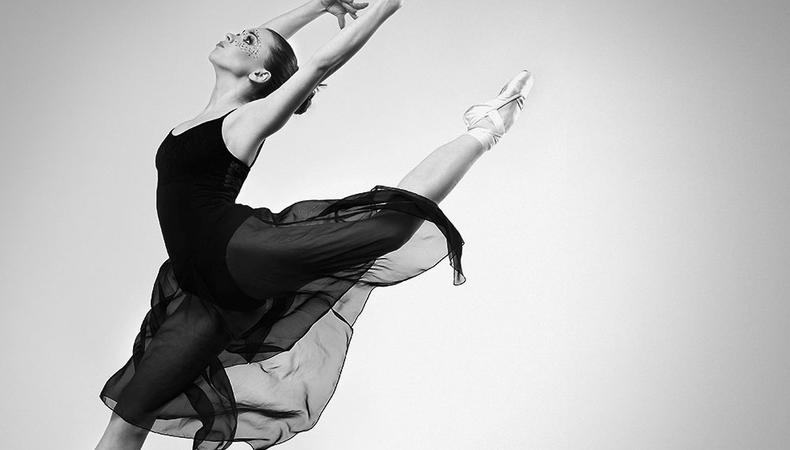 Some exciting news for all you dancers out there: Dance.com has officially launched! A first of its kind, this all-encompassing digital social network for dancers is a one-stop shop to connect with other dancers, hear about auditions and networking opportunities, and get insight and tips from the verified instructors and experts—among them New York City Ballet principal dancer Lauren Lovette.
"Dance.com really is exactly what this industry needs to reinvigorate the worldwide dance community and forge connections between everyone who has a passion for the arts," Lovette, a member of Dance.com's advisory board, said in a statement. "We're all active on different social media platforms, and this is the first step toward uniting a community that will benefit from greater interaction."
Lovette's not alone in getting onboard from the onset. Noted dancers Barton Coperwaithe and Sophia Lucia ("Dance Moms"), choreographer Matt Steffania, and Wall Street Journal reporter Pia Catton are all enhancing their online dance presence with Dance.com. They're joined by companies like The Pulse On Tour, Capezio, Dance Informa, the Movement Talent Agency, and Ballet Next. Registering with Dance.com allows businesses like them to advertise dance-specific products and deals, dance auditions and events, and more, further fostering lasting relationships within this niche community.
"It's a great feeling to be in the company of other individuals and organizations who appreciate the art of dance and can continue to share unique dance content all on one outlet," Lovette said.
See for yourself! Sign up for Dance.com—or visit the App Store to download the Dance.com app—for free today.
And before you head into your next dance audition, check out these audition tips:
Inspired by this post? Check out our audition listings!