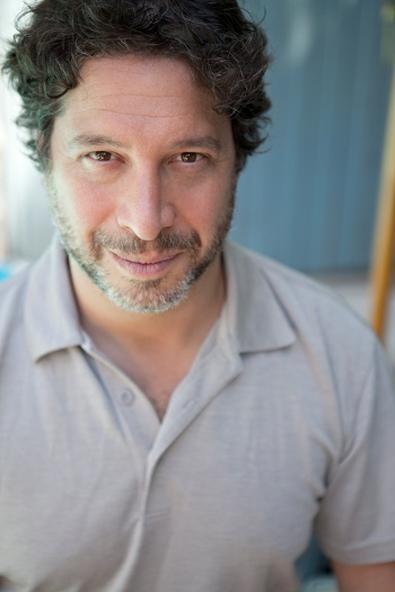 Jon Stern has been part of some of the most exciting new comedy on television and the Web in the last five years. As the founder of Abominable Pictures, Stern has worked on the likes of "Wet Hot American Summer: First Day of Camp" and "The Hotwives of Orlando." His next project is a "teen drama comedy" with frequent collaborator Paul Scheer, due in 2016.
Why comedy?
I worked in all sorts of different genres in the past. I produced dramas and thrillers, but when I did comedy, I didn't feel like I was faking it—this, I actually get. It was clear that this was where I should put my focus. The real question is: Why doesn't everyone want to do comedies? Spending your day laughing and smiling, it has to be good for you.
Do you have a specific taste in comedy?
I make what I want to see. I hope that there are enough people who will share my taste and the taste of my collaborators. Look at "Wet Hot": When it was first made, I loved it but a lot of people didn't. Now, as a TV series, it's seen as way more mainstream-accessible. The worry is if I keep doing this, 15 years from now I'll be doing hack work but I won't know because I'll just keep making what I want to make.
You came from indie film. How did that influence you?
Everything I do now, I feel like I learned making indie films. It was great training in how to scrape by and how to work when you have to be involved in every aspect of it. But the way we watch has changed. You can do Netflix and iTunes, but I don't think that's paying for these films. I transitioned because I wanted to keep working. Digital was a medium I could enter with a lower bar and I could use all my low-budget, scraping-to-get-by tools. We're getting seen by more people than when we were doing indie films. There's also the potential for things to cross over from digital to TV and vice versa until it's all one big category. It wasn't so much that I went into television as I went into digital.
Do you have any advice for aspiring producers?
Being on set is a better producing experience than being in the office, taking meetings, developing. I have had more projects come out of being on set with people I'm working with than anything else. There's also a lot of downtime on set, and you're sitting in a chair and you're joking around and brainstorming and something interesting comes out of that. Fourteen hours on set gives you a lot of time to explore.
Inspired by this post? Check out our television audition listings!