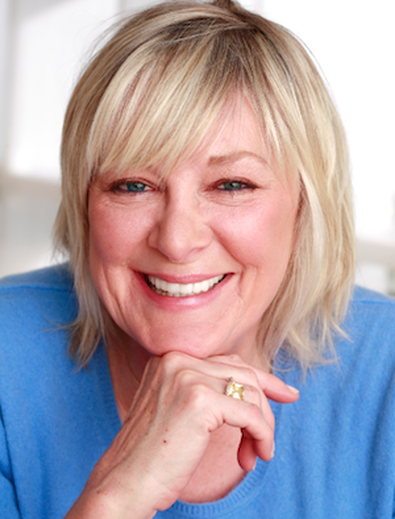 As an actor, your calling card is your headshot and resume. To get an audition, you need a sizzle reel, preferably on your website. So why do you need a bio?
Here are three reasons:
1. For your press kit. As an actor you should have a press kit for yourself on hand at all times in case you meet a director, producer, or industry professional who could help your career, hire you, or refer you to someone casting his/her project. Stars who appear on television, in film, or on Broadway all have publicists and press kits. Ordinarily agents don't need bios, but the powerful "movers and shakers" (producers, network executives) might like to see a press kit as they do for stars. A press kit includes the following: one or several headshots, body shots, updated resume, a bio, and reviews from recent plays in which you performed. Of course, if you've appeared in any starring roles in feature films, you may also have magazine editorial articles written about you, lifestyle stories while you are on the "set," or even fashion photos of you enjoying a day in your life. The headshots will show your range and type as well as give a sense of your personality and essence," i.e. your brand. If you look at any top fashion magazine, there is usually a feature story about an up-and-coming star or an actor turning 30, 40, 50, getting married, changing their "image," supporting a charity cause, or just enjoying their "star life." All of this goes in your press kit. Think ahead. This may not be your situation now but all it takes is one major role, and you'll need all the above to publicize that break. Be prepared!
2. For a program or press release. Plan ahead for the day when you'll be cast in a play on or Off-Broadway or be offered a contract role on a daytime or primetime show. Do you have weeks to come up with a bio? No. You'll need to provide a summary of the highlights of your career in sentence form ready to go immediately. For example, when I auditioned for and was cast in my first Broadway show, I was contacted by the show's publicist within 15 minutes of getting the call from my agent. I had to provide a bio that would go into the Playbill immediately. Uhhhhhh! What to say? Think quick. I hastily scribbled the first three to four things I could think of and emailed it to the publicist. I came up with, "I just shot a network laundry detergent commercial. I was from Ohio, had been a fashion model with a top agency in my teens, and was currently playing a mental patient in a contract role on a soap opera." Big mistake. I had neglected to mention the most important stuff (for a theater bio), which is that I had studied theatre at Carnegie Mellon University. I had played major classical roles in plays by Shakespeare, Shaw, Ibsen, Moliere, Coward, Congreve, Miller, and Williams at repertory theaters. I had shot a several co-starring roles on primetime series and a few films, had been nominated for Emmy Awards, etc. There were so many things I forgot to put in the rushed bio. The result? The play continued on Broadway for months, and my fellow cast members, audiences and probably hundreds of industry professionals who read my bio thought of me as a "lightweight" – a blonde soap star/commercial actress from the Midwest who lucked out in getting a Broadway role among major theater and film stars. Their perception may have been that I was not a serious actor with major credits and experience. My performance was well received, but the bio in the Playbill was enormously detrimental. Don't let that happen to you! Plan ahead.
3. For industry professionals. Some industry professionals prefer to read sentences rather than columns on your resume. If you have a bio handy, you'll not only earn "brownie points," but they'll also spend more time learning about YOU as they read your credits and training in your bio as opposed to skimming a list on your resume. More time means more interest in you, which may mean the difference between getting representation, freelancing, or being offered nothing at all. Make it easy for industry professionals. They will appreciate the effort and remember you!
As the founder and executive director of The Actors's Market, Gwyn Gilliss provides free monthly info seminars, agent/casting director interview tele-seminars, weekly marketing tips, as well as many coaching programs to help actors break into both the NY and L.A. industries. Gwyn has tremendous success with her private career coaching clients. More than 90 percent get agent representation launching their careers with performances in feature films, Broadway productions, and Emmy-award-winning primetime TV series, such as "The Good Wife," "White Collar," "Grey's Anatomy," "NCIS," "House," "Law & Order," "30 Rock," "Criminal Minds."
Email her to request a free 15-minute career session: coach@theactorsmarket.com.