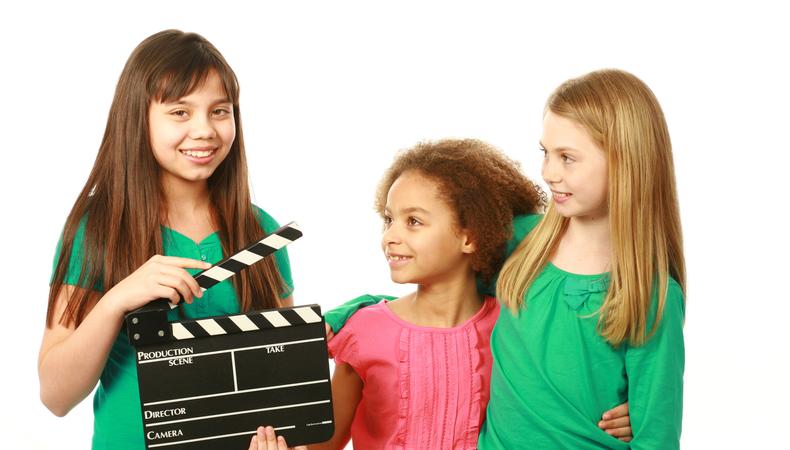 Since 1960, Backstage has been helping actors reach their potential in the industry by providing them with the best casting notices, acting advice, knowledge of the business, and resources. But Backstage doesn't just serve adult actors; we also provide a wealth of information for child actors—all of which can be available to your youngster by simply subscribing. Here are seven reasons young performers should join Backstage today.
1. You can create a personalized talent profile for your child. Log on to Backstage.com and create your child's talent profile showing off his/her credits, skills, training, photos, videos, and audio clips. Is your child a proficient tap dancer? Can he or she play the piano? Let casting directors, agents, and the rest of the industry know by adding it to his or her profile.
By having a Backstage profile, you're allowing your child to be discovered within Backstage's Talent Database (which is searched millions of times every year) by casting directors, directors, and others who can hire your young performer and launch his or her career.
And fear not! Privacy options let you decide whether or not the profile is able to be seen by everyone, or you can choose to share it with the projects to which you apply.
2. You can apply to countless acting jobs (and get casting notices sent directly to you). Backstage posts over 30,000 casting calls each year spanning over 100,000 roles. And it's easy to find the roles your child might be right for using our customized search. Punch in the age range, location, and the production type you're looking for, and watch the casting calls appear.
Like what you're seeing? Save these specifications and you'll get emails automatically sent to you when casting calls that match your criteria are added to our database!
3. You can communicate with casting directors and filmmakers with our easy-to-use messaging system. Schedule auditions, address any question you or an industry professional might have, and book the job with our dedicated messaging system. But always communicate on behalf of your child; minors should not be put in direct communication with the content creators without parental supervision.
4. You'll have the support of our casting specialists and customer support team. You're not alone! You build your child's talent profile and apply to the myriad of casting calls on your own, but there's always someone to help when you need a hand. Our casting specialists monitor the casting notices for potential scams and missing information, while our customer support team is available if you to find a suspicious casting call or have a bad experience.
The Backstage team is always here to improve your experience and remove scams from the website.
5. You can read the excellent advice from industry professionals. The Backstage Expert community is a group of industry professionals including acting coaches, teachers, casting directors, agents, and more, who offer up their very best advice based on years of experience. Bookmark some of our most popular articles for parents such as "5 Ways to Tell If Your Child Is a Natural Actor," explore the "kids" tag, and watch our Set the Scene videos on YouTube for even more advice for your youngster.
6. You'll gain access to a database of monologues. Backstage's monologue database, the Monologuer, will become an audition must-have before you know it. Set your specifications at the top including genre, age range, and gender, and you'll be presented with a number of options that your child can start working on today.
7. You'll have access to Backstage's unlimited listings of agents, managers, and more. Backstage's online Call Sheet will give you contact info for managers and agents who represent children, as well as acting schools and coaches for kids, and more. An imperative tool for parents of child actors!
There are more casting notices being added as you read this—so what are you waiting for? Join Backstage and watch your child actor's career blossom!
Want some quick acting tips for you child? Watch here:
Inspired by this post? Check out our audition listings!