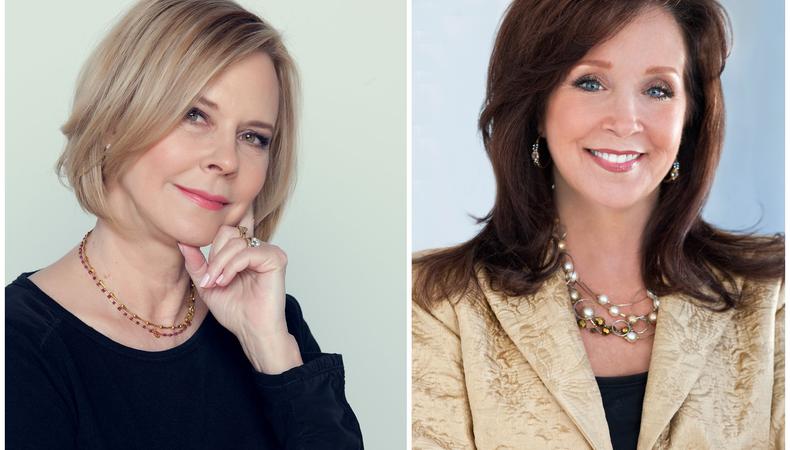 Over the last 30 years, the SAG-AFTRA Foundation has dispersed over $17 million in financial and medical assistance, and $6.5 million in scholarships to SAG-AFTRA members and their families. And still, the Foundation's president, JoBeth Williams, says that many members remain unaware of the organization.
"It's important that we continue to get the word out and that SAG-AFTRA members really spread the word amongst themselves so everybody knows about us," Williams says.
Executive Director Cyd Wilson agrees. She says that during the 30th anniversary celebration last month (which honored Leonardo DiCaprio, among others), many seemed surprised to hear of all the good the SAG-AFTRA Foundation has done over the years.
"I think we found two things," Wilson says. "One is that our messaging has not been loud enough and clear enough, and the second was that once people understood what we do, there was such [an interest] in how they could become more involved.
"I spent most of 2015 really solidifying the foundation of the Foundation," Wilson, who came on as executive director in August 2014, continues. "I think 2016 is really going to be us getting our message out."
With that in mind, if you're currently a SAG-AFTRA member, there's no better time to get ahead of the curve and wrap 2015 by taking advantage of the Foundation's hundreds of free programs and benefits. In 2015 alone, the SAG-AFTRA Foundation offered over 1,200 free programs in New York and Los Angeles, including voiceover labs, business classes, courses on how to heighten your Web presence, workshops with casting directors, and more.
"We also do screenings and Q&As and career retrospectives [with actors] who have an opportunity to share what they're doing with the acting community," Wilson says. "We videotape these programs and put them on our website, which is one of the largest archives of its kind where actors are talking about the profession, actor to actor. It's really an incredible opportunity."
SAG-AFTRA members need to create an online account with the Foundation to view these exclusive events and to register for the free courses and programs available. "We would love to have every SAG-AFTRA member sign up to our website," Williams says.
It's not just these programs to get excited about. The Foundation also has emergency assistance programs for when actors have fallen on hard times. "We like to say that we're there for [performers] when they're on their way up, we're there for them at the height of their careers, and then we're also there for them when they're in need," Wilson says.
Further, as Backstage reported, the SAG-AFTRA Foundation is currently taking applications for its three scholarship programs: the George Heller Memorial Scholarship, the John L. Dales Standard Scholarship, and the John L. Dales Transitional Scholarship. The George Heller Memorial Scholarship is newly under Williams' wing. Once a part of the AFTRA Foundation, the SAG-AFTRA Foundation absorbed the program after combining the SAG and AFTRA foundations, which was done earlier this year to reflect the merging of their respective unions.
For those performers who aren't in need of financial assistance and the Foundation's programs, there are still ways to get involved. The Foundation is completely funded through grants and the generous donations of its members. The Foundation also assists the world beyond performers through its children's literacy efforts, BookPALS and Storyline Online. For ways to get involved—and for further information on the SAG-AFTRA Foundation as a whole—visit sagaftra.foundation and register today.