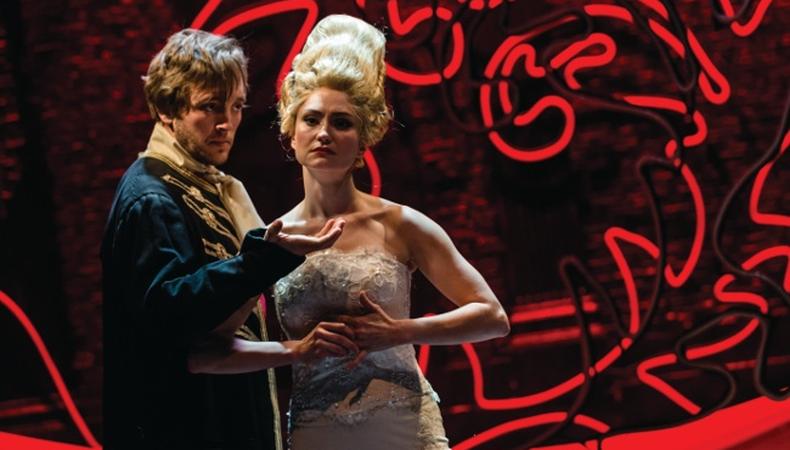 If you're looking to build up your theater résumé with the kind of substantial, evocative roles that encourage your true potential, don't underestimate Houston. Currently competing with Chicago for the nation's third-largest metropolis, it's also giving that city's theater scene a run for its money.
"Houston is pretty much an open door. It's one of the friendliest towns I've seen," says Kenn McLaughlin, producing artistic director of Stages Repertory Theatre. Compared to New York, L.A., or Cleveland, where McLaughlin spent over a decade, he says Houston provides theater-makers an unusually uncompetitive job market. "They really care about each other and advocate for each other," he says of the city's actors. "They see each other's work and wait at the [stage] door to talk about each other's work."
Despite its vastness, the city's artistic community is social enough that newcomers can make a big impact immediately. Houston's major theaters gather for an open call every June, and many maintain an open submission policy to cast as wide a net as possible. "If someone walks in the door and blows everybody away, within 24 hours everybody knows about them," explains McLaughlin.
Plus, he says, "It's a really affordable town. And there's a lot of opportunity here."
Opportunities for thespians will continue to come knocking with the arrival of the Midtown Arts and Theater Center Houston, a visual arts hub designed to give fledgling theater companies space to rent, rehearse, and produce. McLaughlin says its presence will signal an expansion of the forward-thinking storytelling Texans are thirsting for, the kind of terrain his theater has covered since its explosion onto the scene in 1978.
Although now an impressively staffed midsized company, Stages Repertory started in a damp brewery basement in downtown Houston. The theater was built on the four pillars of "courage, innovation, generosity, and intimacy," and is today perhaps best known for the latter. "We're playing with where the fourth wall actually is in our space," says McLaughlin. "People expect the experience to be really impactful because they're close to it. We put a lot of energy into the visceral, into the room." During his tenure, McLaughlin has even introduced a series of pantos—holiday musicals for families—which feature actors talking to audience members and audience members talking right back.
Stages Repertory provokes an array of feedback from its patrons, and makes it a point to welcome any and all perspectives. The theater made headlines a few years ago when a vocal audience member walked out of a production featuring a gay kiss, a reaction McLaughlin says they don't want to reject or ignore. "The show was so impactful to him; he had a response. If we're going to stand by what we say we're going to do, we have to say that helped define us. I care very much what people say. The angriest person to ever write to me, I respond to them. The minute we start dismissing people from any kind of dialogue, we're not having any dialogue at all. We're just congratulating each other."
The reason Stages Repertory has found success in Houston's arts community, he adds, is that they don't make judgments about the shows they produce. "X theater isn't better than Y. The experience of those pieces is wildly different in the same way people and relationships are wildly different."
For actors, designers, and theatergoers alike, that appreciation for different perspectives is what fuels Houston's atmosphere. McLaughlin recommends new Houstonians reach out to like-minded companies big and small: "I've rarely met a theater where you can't find someone who would be really open-armed to you."
Inspired by this post? Check out our theater audition listings!