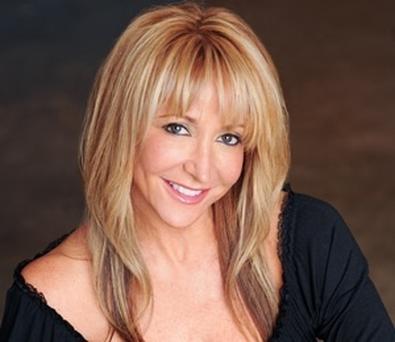 Last week, I wrote about how to have more confidence at auditions. However, let's get back to actually booking those auditions in the first place. There is rarely a gathering of two or more actors when the sentence is heard "I'm not getting out on anything. My Agent/Manager is horrible."
When you sign with an agent, it is imperative you understand YOUR responsibility in the relationship. Even the top representation cannot get you seen if you are not providing the proper marketing materials. This falls solely on your shoulders. If you are not getting seen, a great team should be asking you for changes. That is how you know they are doing THEIR job. Listen to them!
1. GREAT headshots. It is vital for the actor to understand the trends in casting. The type of pictures they were responding to last year may be obsolete today. Yes, pictures can get expensive, but this investment has to be your priority. And you need a variety of them on your casting sights. Right now, REAL is in. Shots that really show the emotion of the actor as if it is a still out of a movie. You must have a nice selection of shots that show your versatility as an actor. It is no longer in vogue for the actor to just be "dressed" as a doctor. We must see and feel the command of a doctor. If your current headshots are not getting hits, it's not that your agent is not working; your shots are not working! Change them, or you are losing out on opportunities.
2. Clips of your work. The good news is that we are getting away from expensive reels. Casting does not have the time to look at them. They want to see short clips of your work that corresponds to the character in their project. Get up as many great clips as you can so your representation has a variety to choose from.
3. Keep your multi-media current. The SECOND you book a job, update your Backstage.com profile and other marketing sites. Keep a close watch on your IMDb that production posts credit. If project is up on IMDb then post the credit yourself!
4. Your IMDb must be current! Upload new headshots, shots you take from set, red carpet events, and film festivals. Have a great bio up and make sure your agent/manager contact info posted.
Once your marketing materials begin to pop, then you must put your focus on the artistic part of the process.
1. If you are not getting callbacks, you MUST look at how to take different actions when preparing for auditions. You must accept that your current way is not working. If you keep making the same choices, it will lead to the same end result and keep you at the same level. Begin to make different choices that will take you out of your artistic comfort zone. That's when the fun really begins!!!
2. Begin preparing immediately. Your audition begins the moment you receive your sides. Do your research on the production team. This is a very small town; you may know the producer, director, writer etc. There maybe someone you can also reach out on your own before or after the audition. It will also give you insight at the type of actors they have worked with and gravitate to.
3. When you are at an audition, or on set, remember you are there REPRESENTING YOUR TEAM. For this reason alone, you should always have the intention to bring your very best. Careers are built on referrals. Regardless of the level of success of an actor, if you are always bringing forth more that will raise your level, people WILL notice and remember you for other projects.
I inspire all my actors to work with the intention to make everyone else's job easier: agents, managers, casting directors, producers, directors, writers to everyone else down the line. When the integrity of your work is based on respect for those around you this energy blasts through any personal fears you have that may be holding you back you no longer are placing focus on them.
We remain at our same level because of OUR OWN CHOICES. It has nothing to do the with external. Once we garner the courage to stop assigning blame on anyone, we take ownership of our own process and begin on a Higher Road that welcomes and encourages different, exciting and life-evolving actions.
Constance Tillotson is CEO of Sterling Studio. Her studio had over 200 bookings last year. Actors in her studio are renown for their extraordinary work in major feature films and television. Her booking actors range from 5-years-old on up. She is also a top pick for private theatrical coaching and preproduction preparation. She is an actor, writer, director, and producer. She also works globally with children building self-esteem through filmmaking. She is a talent manager at LA Management where she helms the careers of a select group of successful clientele.