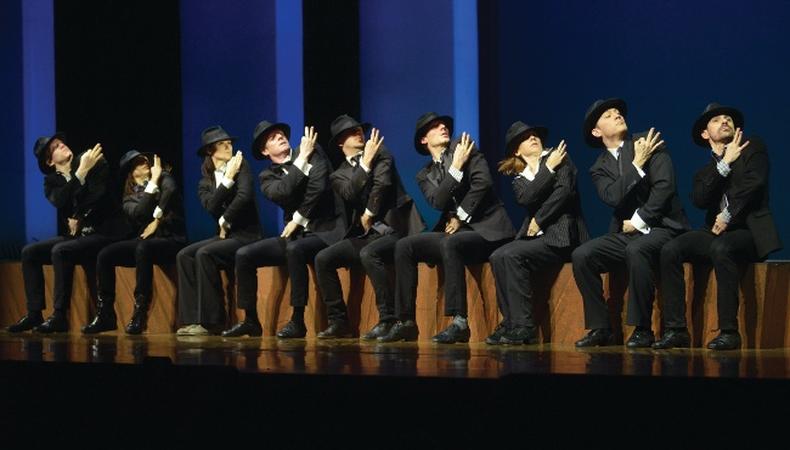 Whether you're angling for a selfie with Nathan Lane and Matthew Broderick or a "Cabaret" poster signed by Alan Cumming, there are many ways to give to the Broadway community's most exuberant charity organization. Broadway Cares/Equity Fights AIDS is currently in full swing, with its fall fundraising efforts—culminating in the always exciting 26th Annual Gypsy of the Year competition—and an array of other theatrical events available for theatergoers and philanthropists alike.
On Dec. 8 and 9, the New Amsterdam Theatre will play host to hundreds of New York's most talented ensembles, whose "gypsies" will perform original skits, songs, and choreography. Broadway personality Seth Rudetsky will once again host this grand conclusion to the six weeks of fundraising. "Last year's Gypsy of the Year competition raised $4.3 million from 56 Broadway, Off-Broadway, and national touring companies' fundraising," Tom Viola, executive director of BC/EFA, told Backstage. "So we've just begun, hopefully, to do something like that again this year."
Collectively, the Gypsy of the Year competitions, which reward both the top fundraisers and the best presentation, have raised a whopping $57.2 million. "People respond with extraordinary generosity," said Viola, recounting the specific efforts Broadway companies make in their audience appeals after curtain call. Many productions, including this year's newcomers "It's Only a Play," "The Curious Incident of the Dog in the Night-Time," and "On the Town," auction off signed copies of programs, cast recordings, or other merchandise. "The cast of 'Mamma Mia!' has been rapping their appeal, which is very funny and very sweet."
BC/EFA is also sponsoring a Nov. 17 reading of Joan Didion's "Blue Nights," the sequel to her memoir "The Year of Magical Thinking," featuring Tony winner Vanessa Redgrave at the Cathedral of St. John the Divine. At the actor's request, the evening will benefit both BC/EFA and Cathedral Community Cares, a social outreach program combating poverty and hunger.
Proceeds from all BC/EFA events are filtered into grants for more than 450 AIDS organizations, and support the Actors Fund in providing a safety net of social services for those in and outside the entertainment industry. As Viola pointed out, donations help people struggling with AIDS diagnoses nationwide, including those "who may not even be fortunate enough to step into one of these gorgeous theaters and see a show. We fund food banks and meal programs, support housing programs—all sorts of essential social services for folks facing tremendous challenges from a lack of resources."
Asked why Broadway's artists and audiences are able to raise so much, Viola said, "I think it's a community that's eager to help itself and others—to take care of its own." Aspiring Broadway stars are encouraged to pick up the phone and join the hundreds of volunteers sent to theaters all over New York every night. And if you're seeing a show on the Great White Way in the next month, be sure to drop a donation in those famous red buckets on your way out of the theater!
Inspired by this post? Check out our theater audition listings!