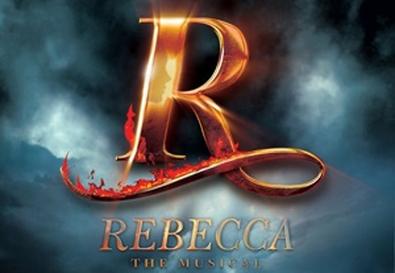 The Broadway-bound musical "Rebecca" has seemingly conquered the financial difficulties that pushed the production team to announce, earlier this year, that
the play would have to be postponed until next season
. The musical is now slated to begin performances at the Broadhurst Theatre this fall after "A Streetcar Named Desire" closes.
According to lead producer Ben Sprecher on the production's
official Facebook page
, the team found the "missing piece of investment and the Shuberts (to whom I shall be forever indebted) have graciously allowed us to resume production to open at the Broadhurst in fall of 2012"
"They were just short on some of the capitalization," said the production's publicist Marc Thibodeau. "They ran out of time so [Sprecher] had to postpone it."
"'Rebecca' is a grand and spectacular musical requiring substantial capitalization," Sprecher explained in a press release issued at the end of January announcing the need to push the show opening back. "And it's no secret that in this very negative economic climate, raising money for Broadway have become even more difficult and laborious than it has historically always been."
The musical is based on a mystery thriller by British novelist and playwright Daphne Du Maurier and was adapted into an Oscar-winning film, directed by Alfred Hitchcock, in 1940. The story centers on a new bride, who's moved with her beau, Maxim de Winter, to the manor estate, Manderley. De Winter is a widower; his wife died in sailing accident. The new Mrs. de Winter is haunted by the dead woman's lingering presence. The manor's ever-devoted housekeeper, Mrs. Danvers, becomes increasingly hostile towards the no-longer-blushing-bride and the secrets begin to unravel.
The original book was written and adapted by German musical lyricist Micheal Kunze ("Elisabeth") and was translated by Academy Award-winning playwright, film director and screenwriter Christopher Hampton ("Atonement"). Sylvester Levay ("Marie Antoinette") collaborated with the two and wrote the score. The musical will be directed by Tony-winner Michael Blakemore ("Kiss Me, Kate").
The previously announced cast is still in place, with Sierra Boggess (I), Tam Mutu, (Maxim de Winter), Karen Mason (Mrs. Danvers), James Barbour (Jack Favell), Howard McGillin (Frank Crawley), Donna English (Beatrice de Winter), Nick Wyman (Giles), and Henry Stram (Ben).
According to Sprecher's
Facebook post
, casting updates will be made in the coming weeks. Speculations about casting changes have arisen as Mutu was recently cast as Javert in the West End's production of "Les Miserables" in London.