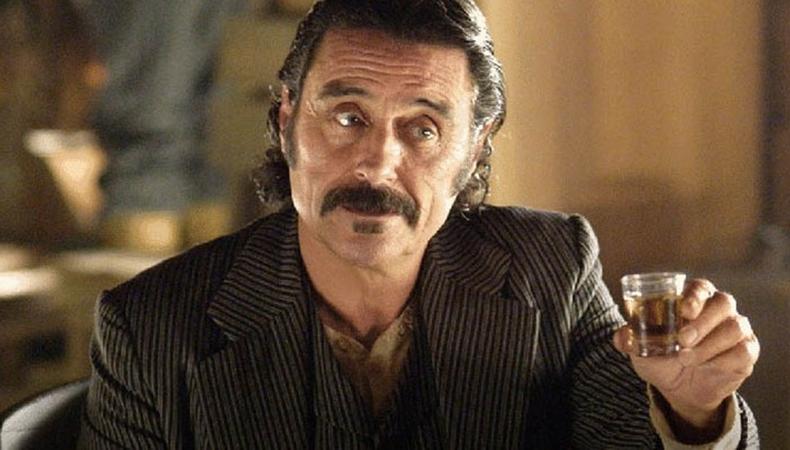 Stay in the loop on industry and casting news with our write-up on who's been slated for recent film and television roles!
"Deadwood"
HBO is looking to find a little gold in its latest reboot. "Deadwood," the series based on a real town in South Dakota before it was a state, is coming back in film form. The movie is said to begin sometime after the series finale of Season 3. While plot details for the film are scarce, the original run explored the gritty side of post–Civil War America. South Dakota was essentially a vast expanse of lawlessness where the Sioux tribe fought to maintain its land from the encroaching westward movement of men looking to strike it rich. The film, which devoted fans have been asking for since the series went off the air in 2006, is rumored to be bringing back the main players, which include Ian McShane, Molly Parker, Timothy Olyphant, and Paula Malcomson. Lowry-Johnson/Goldstein will step in to fill its old casting post. Production has a soft start date in October but is likely to begin filming in late fall. The canyons around Santa Clarita, California, will host the project during filming.
"Cowboy Ninja Viking"
Chris Pratt is temporarily trading in his Star-Lord gear for another superhero. "Cowboy Ninja Viking," based on the Image Comics from A.J. Lieberman, will follow Pratt and Priyanka Chopra, who are seeking revenge on a dark organization that trained Pratt's character to be the ultimate agent of destruction. With the ability to move undetected like a ninja, the gun-slinging skills of a cowboy, and the valor and ruthlessness of a Viking, he proves unbeatable in his ever-shifting personalities. The film is pushing forward with well-known TV director Michelle MacLaren and casting director Avy Kaufman, who has cast her fair share of comic-inspired films. Production is anticipated to start at the beginning of September and continue through the fall. The shoot is expected to split time between Berlin and Vancouver, British Columbia.
"Vampires Vs. the Bronx"
Neighbors are everything when you choose where to live, and a new film will investigate what happens when some unwelcome guests move in and threaten the livelihood of the locals. Three lifelong friends who are now in their teens are the last hope for their Bronx neighborhood. With their home on the line, they set out to right their world as they know it. No actors are currently attached to the Broadway Video–produced film, but Estrin/Bergstein Casting is looking to load up on talent before the project starts filming in mid-August. New York will host the film, which will shoot through the fall.
For the latest news, check out backstage.com/resources to find thousands of production listings, casting directors, acting classes, agents, and more!
*An earlier version of this article stated one of the cast members of "Deadwood" was Pamela Malcomson.
Check out Backstage's film audition listings!