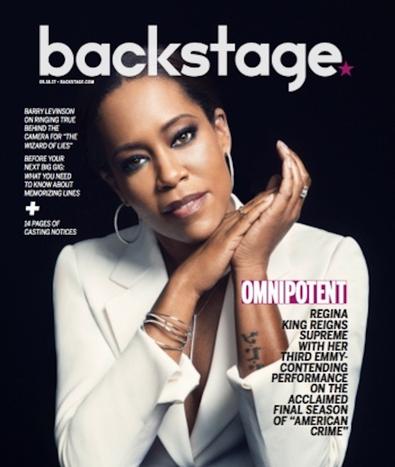 If acting is at its core an artist's exercise in empathy, "American Crime" is a master class, and Regina King stars as both teacher and student.
On a late March afternoon, King sits for supper in Lower Manhattan, indulging in a glass of white wine after her photo shoot down the street. While the series we've met to discuss is a resoundingly difficult, thought-provoking hour of network television, she makes an easy companion. Open and attentive, she's quick to laugh and visibly proud of her on-the-pulse work. Considering her three years with "12 Years a Slave" Oscar winner-turned-"American Crime" showrunner John Ridley, she says the greatest gift from their anthology series is its standing invitation to look past "the United States of Regina" and to put her compassion for "the other" into practice.
"Sometimes, you have to step out of yourself to really tap into what someone else's emotional space is," King says. "['American Crime'] changed me in the regard of having more understanding. So often, if it's not your story, you don't consider it. Having to not only consider it but portray it just added more to who I am."
The ABC drama just wrapped its third and final season April 30. This concluding eight-episode stretch tackled various incarnations of modern-day slavery through its unflinching depiction of illegal immigration and the economy of underage sex workers. Season 1 took on racial and religious prejudices in the American legal system while investigating the murder of a U.S. veteran, and Season 2 detailed the plethora of class, gender, and race dynamics within an elite private school when one boy accuses another of rape.
"I really think that the show gets people to have conversations that are on different sides of the line," King says. "We can have conversations like these at home at the dinner table with our friends and with our family, but when you've watched an episode and you get to work and then you're talking about some of these things, those are the conversations that move the needle."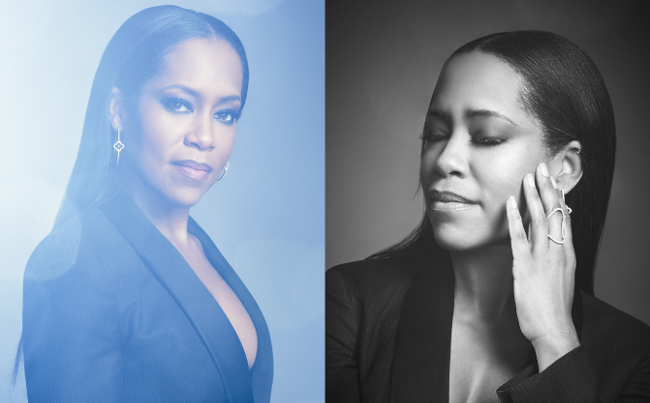 Along the way, King has gone from playing Aliyah Shadeed, a Muslim-American woman as devoted to her faith as she is to her incarcerated brother, to Terri LaCroix, an upper middle-class wife and no-nonsense helicopter mom caught up in the school's sex scandal via her star athlete son. Both roles earned her back-to-back Emmy wins for best supporting actress in a limited series or movie. Now she's running into July's Emmy nominations announcement in hopes of going three for three after playing Kimara Walters, a social worker aiding sex-trafficked youth while struggling to become a mother herself through a series of IVF treatments. If it sounds like these women are about as disparate as can be, it's because they are. But the constant throughout all her work—even across comedic credits like "Miss Congeniality 2: Armed and Fabulous" and other TV dramas like HBO's soon-to-wrap "The Leftovers" and TNT's "Southland"—is a singular gravitas. King is an actor with the range.
"I believe as an actor, that's kind of what you do: Although a character is not you, it's your job to find a bit of you in that character because that's what allows you to play it honestly," she says. When searching for which job she'll take on next, King says that "really, it's just [about] good storytelling. Sure, you want a great role, but you could read something [that's] a great role but it's not a fully layered story. I'm looking for things that even if the camera isn't on my character, the story is still fully developed. Regardless of if it's a comedy or drama, it has to have heart." Here she pauses, not wanting to appear precious over her diverse résumé. "It's funny, because some people are gonna be like, 'Oh, she's talkin' all that? She did "Legally Blonde 2!" ' But at the end of the day, when I read those scripts, I felt like they were full stories. I wouldn't change that I did those [kinds of films] today."
For the most part, King learned how to act on the job. While she does recall training in Los Angeles as a young teen under Betty Bridges (mother to Todd Bridges from "Diff'rent Strokes") and concurrently starring as Brenda Jenkins for five seasons on the popular '80s sitcom "227," she was more apt to learn from her seasoned co-stars like Marla Gibbs ("The Jeffersons") than she was from any formal studies. "With Marla, I learned the importance of professionalism, the importance of hitting your mark, and the importance of knowing your lines," she recalls. "These things were ingrained in me; cut to 30 years later, [and] I really get disappointed when actors don't know their lines. That's our job, you know?"
King went on to star in "Boyz n the Hood," "Poetic Justice," "Jerry Maguire," and "Ray," but the lessons she stowed away through her earliest days on camera followed her from one project to the next. Over the years, she's also come to understand the importance of owning her vulnerability.
"You're not the only one who's terrified," she assures fellow actors. "When I was younger, [I had] this feeling, whether it was being not pretty enough or not good enough or not having the vocabulary to express something or being the only black person—any of those things. That thing that makes us scared about walking out there and walking that tightrope, we all have that…. We're out there naked. It can be terrifying sometimes. Terrifying is good, because it means you really want it and it means that you are open."
Such performance anxiety leads many to strive for perfection, but King advises: Beware the perils of over-rehearsing before hitting the set or audition room. "When you over-rehearse, you've gotten in your mind, When I say this line is when I pick up my fork. It becomes mechanical, and you lose those spontaneous, unexpected moments that come when two or three actors are exchanging that energy. If you're so in your head, it makes your ears go off. You stop listening."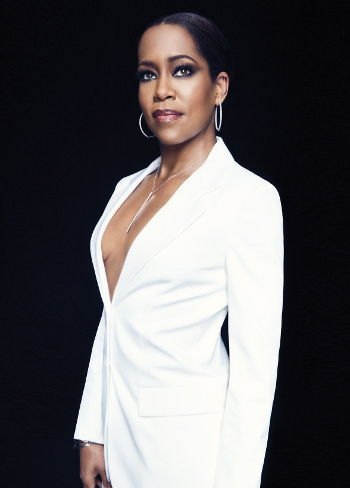 It's in part that exchange of energy between actors that keeps King coming back to the ensemble TV work that has defined her career for the last decade ("24," the upcoming "Seven Seconds," and guest stints on "The Big Bang Theory," "The Strain," and "Shameless" among them). "American Crime" brought her greater Hollywood acclaim and a shelf full of trophies, but in the end, King is hesitant to use that star power to book a leading role. She's comfortable sharing the spotlight and being but one vital gear within the larger machine.
"Personally, as an audience member, I really like ensemble shows," she says of her post–"American Crime" interests. "The stories resonate more for me." Plus, there's an undesirably heightened time commitment for a top-billed role. "I still like to do other things," she says, citing directing and producing—she's previously jumped behind the camera for "Scandal," "Greenleaf," "The Catch," and other episodic series—not to mention being a mother. Ensembles like "The Leftovers" or "American Crime" are "the perfect situation for me: a group of actors that truly look at what we do as an art form—so committed, so professional," King says. "And it's just so much fun being able to dance with that many different people all the time."
Ultimately, King isn't about the star power anyway, and if her on-camera successes are any indication, it's high time others followed suit.
"If your only reason to get in this business is to be a star, then you're already starting off wrong," she says. "You really have to love the art form and you have to respect it and appreciate it. If you don't look at yourself as an artist, you're doing yourself a disservice."
---
Pieces of a King
This Emmy winner's first step in deep-diving into a character? "Building a background," she says. "It may not necessarily be talked about or discussed on camera or in the dialogue, but for every character I've played, there's a backstory: who their parents were, were they college graduates, where they grew up. All of those things help to inform what whoever I'm playing will or won't do." Bits of that backstory are fine-tuned after research on their profession, hometown, and more. "Say your role is a meter maid," King says, spotting one outside the window. "I suggest you do all the research you can on meter maids: what they do, what their shifts are, the different levels of [employment]. There's no such thing as being too prepared. There is such a thing as over-rehearsing, but not being too prepared as far as building the backstory."
Want to star in ABC's primetime slate? Check out Backstage's ABC casting calls!
Styling by Angellika Morton. Midnight-blue tuxedo by Ports 1961, jewelry by Gabriel & Co.