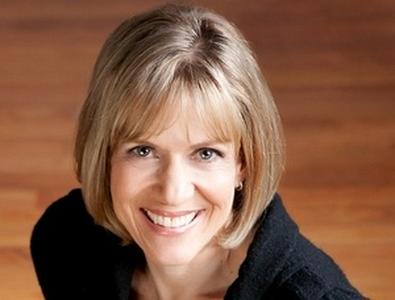 I have built my career training young actors in acting and audition technique. In the big cities like New York and Los Angeles, there are countless opportunities for young performers to train and perform. I have students located all over the country, and while it's nice to come to the big cities for a workshop or a single coaching session, ongoing training provides a vital foundation for young performers. So what are some options for those of you who live outside of the big city? I have worked with theater and acting companies across the country and have been fortunate enough to find many nurturing and professional programs. Here are six great studio spaces for young actors to learn and grow outside of the big cities.
Casa Performing Arts Conservatory (Casa Mañana, Fort Worth, Texas). CPAC offers professional year-round instruction to students ages 3–19 in the areas of drama, dance, and voice. These programs enable students to learn from professional theater artists in a low-pressure, process-oriented environment, allowing them to develop their creativity while building self confidence.
CPAC offers the highest level of theater education and performance opportunities for young performers by providing:
Instruction from excellent, seasoned theater professionals who have a passion for teaching young people
Comprehensive classes to strengthen all of the areas that make a dynamic musical theater performer and prepare students for college training or industry standards
Opportunities to work with Broadway directors and theater artists through its apprentice program in a fully produced production on the historic Casa Mañana stage.
Opportunities to perform in main stage season shows, both in its TYA and Broadway series.
Acting Out (Charlotte, N.C.). Founded by professional actor, Kamber Hejlik, Acting Out brings Hollywood to the Southeast. With three locations around the Charlotte area and year-round classes for children and adults, the experienced faculty has created a fantastic training ground for young performers, many of which have appeared in national commercials, films, and on television. Acting Out is a space for children with professional aspirations to gain world-class training, as well as those with a passion for performing to gain valuable skills.
Children's Theatre Workshop (Toledo, Ohio). Children's Theatre Workshop (CTW) is a nonprofit youth theater in Toledo, Ohio. As a theater education organization, CTW is committed to providing young people ages 5–18 with quality theater experiences. There are three companies at CTW: Players (ages 5–8), Ensemble (ages 9–12), and Teen Company (ages 13–18). CTW combines classes with full-length, fully mounted theater productions in the fall and spring seasons. CTW also offers a collaborative playwriting program, a summer musical theater program, and summer camps. CTW's qualified staff emphasizes using improvisation and scripts in training students to create theater as passionate and skilled artists.
North Carolina Theatre Conservatory (Raleigh, N.C.). North Carolina's flagship training program has been offering year-round professional instruction in acting, voice, and dance for actors starting at 5 years old for over 10 years. Classes include "Live on Stage," the Conservatory's premier musical theater triple threat class and advance conservatory, a college prep program. Led by Artistic Director and Broadway veteran Ray Walker, instructors are professionals that have performed on Broadway and other stages across the country. The Conservatory also offers summer programs, including Master STAS, an audition-based program with an emphasis on pre-professional training of the highest caliber, culminating in a full-scale musical production.
Studio 3 Arts (Gilbert, Ariz.). Located outside of Phoenix, Studio 3 provides a well-rounded education in the performing art for kids of all ages. Weekly classes in dance, drama, musical theater, and voice are offered in addition to full scale productions. In addition to weekly classes, it offers master classes and workshops with special guest instructors from L.A. and NYC, as well as spring summer and fall break camps. Unique to Studio 3 are classes just for boys where they can embrace the arts and find their place in a growing arts community.
The Performing Arts Connection (Sudbury Mass.). The Performing Arts Connection is a full service dance and performing arts school for children, teenagers, and adults. Its philosophy is that anyone who wants to pursue the performing arts should have a fun, safe, supportive, and exciting environment in which to train. TPAC is committed to building confidence in each student no matter his or her goals as a performer. Training is offered at all levels for the beginners, as well as those pursuing a professional career in the arts. At TPAC, everyone gets to be in the limelight!
So here are my six picks for theater training outside of New York and Los Angeles. These studios provide invaluable experience for young performers through their sophisticated curriculums and supportive atmospheres. Building a foundation in acting will provide your child with immeasurable benefits both on stage and in life. To find other training programs not mentioned in this article, check out Children's Theater Links as a great resource for aspiring actors.
Master your craft, empower yourself, enjoy the journey.
Like this advice? Check out more from our Backstage Experts!