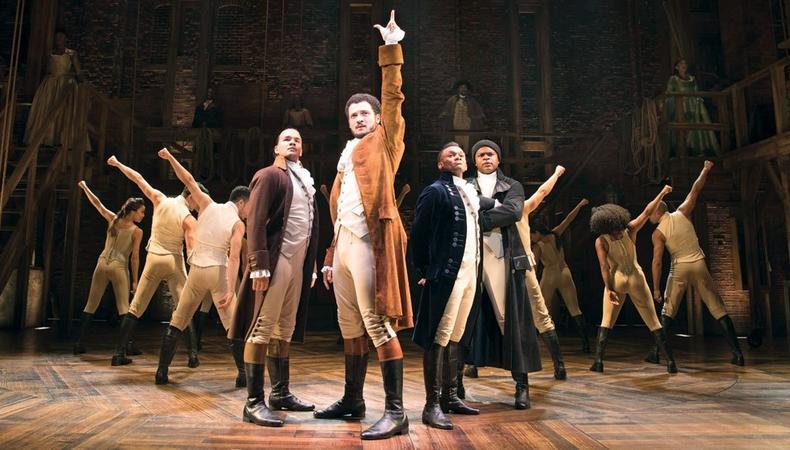 New York is the city that never sleeps, and with so many events and activities each week across all five boroughs, it can be hard to know what's actually worthwhile. Here are the events New York City actors should have on their radars this week.
Don't throw away your vote.
In a fitting bit of synergy, the cast of Broadway's "Hamilton" wants you to register to vote—and they're gonna make sure you don't throw away your shot. On Aug. 4, you can head to the Richard Rodgers Theatre (home to the musical) where a number of current cast members of the smash hit will be on hand to conduct in-state voter registration. Both New York State and local primaries will be held Sept. 13, following a looming registration cutoff date on Aug. 19. Rise up, tell your story, and every other applicable "Hamilton" lyric that means in no uncertain terms: vote. (Free)
Get a peek at how the movie sausage gets made.
"You may be familiar with the lives of the actors, but what about the people who are doing the making?" That's the question posed—and, hopefully, answered—by Conversations With the Crew. This four-part series, hosted by audio storyteller Jamie Courville, will delve into the many behind-the-camera film careers New York City has to offer. The first installment on Aug. 4 will focus on still photography (images captured during filming to be used for marketing), and will feature established still photog JoJo Whilden as speaker. All conversations will be held at Central Library, Info Commons Lab in Brooklyn, and are free to attend. (Free)
Art meets politics at this badass summit.
Head downtown for the number of panels, workshops, speeches, and performances comprising this year's Francesca Cernia Slovin Immigrant Arts & Women's Empowerment Summit. Headlining the event, which will be held at the Museum of Jewish Heritage Aug. 5–8, will be Alexandria Ocasio-Cortez, current Democratic nominee for Congress, and Ariana DeBose, a 2018 Tony Award nominee for her role in "Summer: the Donna Summer Musical." Where else are you gonna catch a lineup like that? (Tickets: $25)
Two is better than one Berlin.
In a two-for-one deal that'll make the heart of any music lover sing: Juilliard graduates (and identical twins!) Peter and Will Anderson bring their six-piece ensemble to the Leonard Nimoy Thalia Theatre. The clarinet and saxophone duo will celebrate the Great American Songbook, with the Aug. 7–12 installment paying specific homage to Irving Berlin. Featuring standards "Anything You Can Do," "There's No Business Like Show Business," and more staples, the show will also include video engagement, narration, and of course, live music. (Tickets: $35)
Adrienne Truscott is back (sans pants).
Truscott is back at Joe's Pub with her brand new show "One Trick Pony"—but you better believe that she is anything but. Doing the second of three shows at the iconic venue Aug. 4, Truscott will be performing brand new material the explores that joys and perils of "mixing feminist performance art with stand-up comedy," all the while donning her signature look of pantslessness. Seriously. (Tickets: $15)
Want in on the action? Check out Backstage's NYC audition listings!