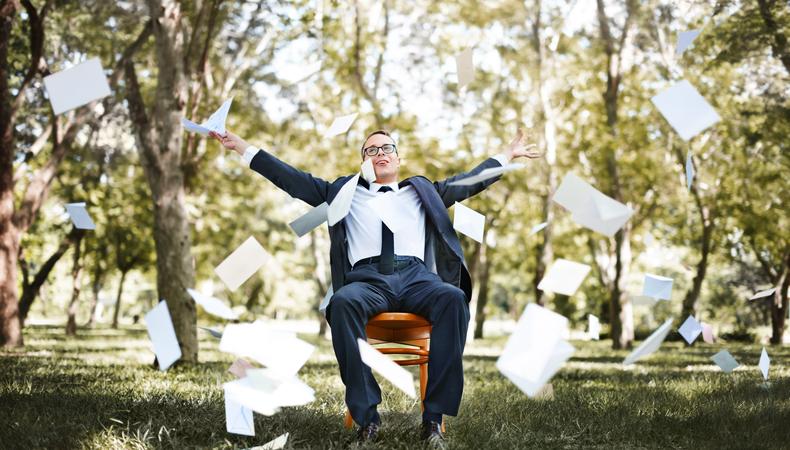 "Is the script in the frame if I hold it here?"
A lot of actors ask me this when they come in to shoot a self-tape, and it touches on what I've come to consider a real hindrance on the chances of a successful audition: Many actors worry too much about being off-book or appearing to be off-book.
Firstly, most invitations to submit a video audition come only a day or two ahead of the deadline. If you spend that precious little time worried most about being off-book, you are doing yourself a disservice.
Yes, casting will notice and appreciate that you are off-book. But no, they don't give you demerits if you're not. Casting understands that it can be very difficult to memorize a scene on such short notice; what they really want to see is that you understand the character whether you are holding the sides or not.
Instead, use your time exploring the scene and the character as much as possible. And guess what? If you really dig into what's going on in the scene and the character's intention, you will free yourself from the script quite a bit without trying or stressing over memorization.
READ: "8 Tips to Make Your Self-Taped Audition Look Its Best"
If you aren't 100 percent off-book by the time the camera is rolling, do not be worried about using the script or whether it is in the frame. Many actors spend so much energy trying to appear off-book they end up stunting their portrayal of the character. It is far better to freely refer to the sides and be in the flow of the scene than to be mentally reaching for the lines. You don't want to appear on camera like a deer in the headlights.
The actors who impress me the most are the ones who somehow incorporate the script into the scene and refer to it as organically as possible. For roles such as doctors, nurses, attorneys, anyone who might be consulting their notes, this is really easy. Even for roles where there is no obvious way to make looking at the script appear natural, the actor who can fluidly use those pages as if they were part of the scene nails the audition.
READ: "How to Learn Your Lines Without Memorizing"
Obviously you don't want to be script-ridden, unable to deliver any of the lines without taking them from the page, so when the script is really cold, whether you're taping the audition or in the room, my advice is to make sure the first and last lines get most of what memorization attention you can spend on it. You want to start and end strong.
Brad Holbrook is the president of www.ActorsInsite.com and www.ActorIntro.com, two businesses that help actors connect with industry pros through video. He has recorded more than 1,500 self-tape auditions in the past few years for actors of all stripes, including Broadway stars, Hollywood leading men/women, and hundreds of other actors who know that their best chance of getting the role is to deliver the best self tape possible. He also trains and coaches actors in the skills required for performing on camera, privately and in group classes. He can be reached at [email protected].
Ready for your next audition? Check out our film audition listings. And for more acting advice, check out the video below!
The views expressed in this article are solely that of the individual(s) providing them,
and do not necessarily reflect the opinions of Backstage or its staff.