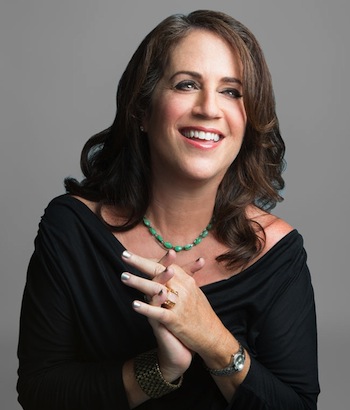 I'm meant to write my article over the weekend so I can polish and edit it on Monday before I hand it in to my editor on Tuesday. I keep a running list of ideas in my Evernote app on my iPad. Whenever I come across a situation that I want to talk to you guys about, I jot down a note. Inspiration comes in many different forms. For me, if I don't write it down in the moment I'll forget it. It can be a great idea last night, and in the morning I won't even remember that I had a fully formed idea only a few hours earlier.
If Monday rolls around and I still haven't gotten a good idea, I'll start going over my archives and see if something pops out that I missed. Then I go to Twitter to see what my actor friends are talking about. This usually brings a good topic to mind that I can flesh out.
If Tuesday rolls around and I still haven't been inspired by anything, I know I'm in trouble. One topic that stood out was inspiration, or lack thereof.
I always become reflective around this time of year. I take into account the wins and losses, the ups and downs of the year before. For me, 2015 couldn't be over fast enough. Health issues with my friends and family, jobs that didn't pan out, and a general feeling of struggle were pervasive. I realized it's hard to feel inspired when I'm dealing with life's day-to-day battles.
As an artist, I know you know exactly what I'm talking about. How do you feel artistic and produce results when you just aren't "feeling it"? How do you feel inspired when you're simply not feeling creative?
Sometimes I have to step outside of the loop I've created in my head and slow down. Get out and walk the dogs, listen to great music, eat great food, be with friends and loved ones, and connect with nature.
As a news and social media junkie, I realize I am continuously overloading my brain with information and images that can be overwhelming. Recently, my whole neighborhood was hit by a power outage. No phones, computers, hot water, heating, or electricity in my house. I was forced to unplug due to the power outage. Forced to reflect and take stock in an authentic way.
With no distractions (except trying to staying warm!) I started to see things clearer, feel things deeper—even the taste of food was stronger. I realized that I'm only human, and as a human being I can't be firing on all cylinders all the time. I've got to go easy on myself and find ways to rejuvenate in order to let the creativity flow and the inspiration come.
I came back from my walk with a fresh list of ideas for my upcoming columns. I have so much great advice for the creative people I work with that if I can only step aside and listen to my own advice, I'll have an easier time of it!
I hope you'll have an inspired 2016.
Like this advice? Check out more of Marci Liroff's articles!
Known for her work in film and television, producer and casting director Marci Liroff has worked with some of the most successful directors in the world such as Steven Spielberg, Ridley Scott, Mark Waters, Christopher Nolan, Brad Bird, and Herbert Ross. While working at Fenton-Feinberg Casting, she, along with Mike Fenton, cast such films as "A Christmas Story," "Poltergeist," "E.T. – The Extra Terrestrial," "Indiana Jones and the Temple of Doom," and "Blade Runner." After establishing her own casting company in 1983, Liroff cast "Footloose," "St. Elmo's Fire," "Pretty in Pink," "The Iron Giant," "The Spitfire Grill," "Untamed Heart," "Freaky Friday," "Mean Girls," "Ghosts of Girlfriends Past," "Mr. Popper's Penguins," "Vampire Academy," and the upcoming "The Sublime and Beautiful," which she produced as well.
Liroff is also an acting coach, and her three-night Audition Bootcamp has empowered actors to view the audition process in a new light. The class spawned an online course available at Udemy entitled "How To Audition For Film and Television: Audition Bootcamp".
Visit Liroff online at marciliroff.com, follow her on Twitter @marciliroff and Facebook, and watch her advice videos on YouTube. You can also read her blog.