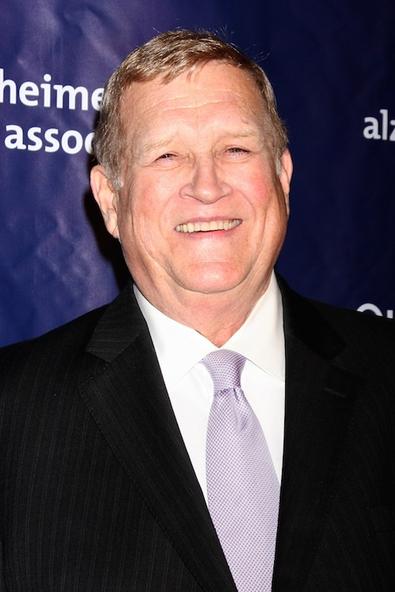 Ken Howard, president of SAG-AFTRA, passed away at his home near Los Angeles yesterday at 71.
"An actor for nearly 50 years, Howard came to union leadership late in his career led by friends who asked him in 2008 to help them stabilize the then-troubled Screen Actors Guild," said a statement from the union. "Thinking he might serve one two-year term on SAG's board, Howard met destiny and committed himself body and soul to the job. Standing for election as SAG president a year later, he believed he had found the work he was meant to do. In a 2014 SAG-AFTRA Magazine message, Howard wrote to members that serving them as president of the union was "the most important thing I have ever done."
Before taking on the leadership position, Howard was best known for his work on stage and screen. He made his Broadway debut in 1968 in Neil Simon's "Promises, Promises," and won a Tony Award in 1970 for his performance as Paul Reese in "Child's Play."
The actor continued to appear on Broadway throughout the '70s and '80s including in productions of "Seesaw," "The Norman Conquests," and "1600 Pennsylvania Avenue."
Howard connected with a wider audience on television as basketball coach Ken Reeves on the 1978–81 series "The White Shadow." The show starred the late actor as the coach of a diverse basketball team at an inner-city high school.
Howard went on to star in other prominent roles on episodic television, including "Murder, She Wrote," "Crossing Jordan," and "30 Rock." He won an Emmy in 2009 for his role as Phelan Beale in the HBO film "Grey Gardens."
Howard appeared in several feature films throughout his illustrious career including roles in "Clear and Present Danger," "Michael Clayton," "J. Edgar," and most recently as an executive in last December's "Joy."
The actor served the industry beyond his acting performances. He taught master classes at the American Repertory Theatre Institute and was an instructor at Harvard University, Harvard Law School, and Amherst College.
Howard was elected president of the Screen Actors Guild in 2009 and reelected in 2011. He led the effort to merge both SAG and AFTRA in 2012.
Howard is survived by his wife Linda Fetters Howard.
For more SAG-AFTRA news click here.