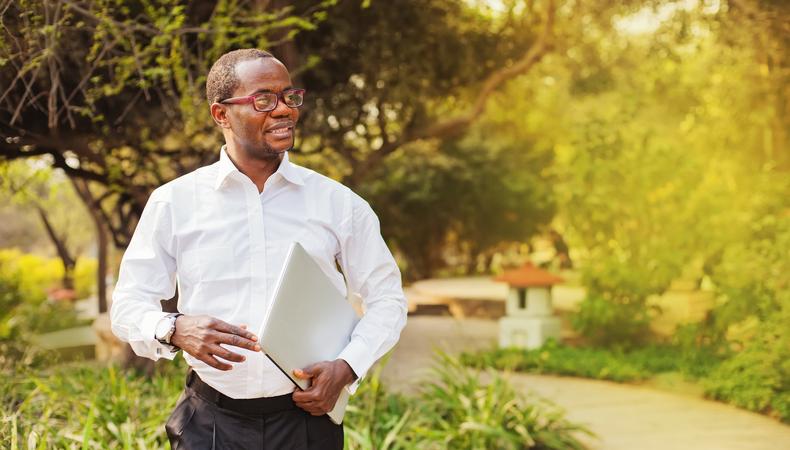 Whether you're an actor, writer, musician, filmmaker, or any other profession in the entertainment industry, being a creative type isn't always easy. We're constantly pushing ourselves to create something new, something better than our last project, something funnier, something more compelling, all while we're bogged down by life's daily tasks and responsibilities. But what if you're stuck? Sometimes, motivation and inspiration don't just show up. You've got to go out and find them.
Depending on your individual situation, utilize any one of the following ideas or a combination of a few.
Step away from your workspace
Sometimes all you need is a fresh perspective, and removing yourself from your workspace can be key, especially if that workspace is in front of a computer. The average adult has an attention span of only five minutes, so a break can help recharge your batteries and improve your concentration and mood. Change your surroundings by going outside for a short walk. Have a seat in a park or on your front porch. This can clear your thoughts and provide focus or new ideas. Observe your surroundings—the people, buildings, sounds, smells, creatures. Use all of your senses. Let all of it in.
Listen to music
Music can be inspiring. A lyric, a phrase, or a hook can transport you to another time or evoke compelling visions. Music without lyrics doesn't use the logical portions of your brain that process language, which can help spark your imagination and bring forth new possibilities. Listening to your favorite song releases dopamine and serotonin—the "feel-good" neurotransmitters that help improve your emotional state and brain function.
Get moving
Studies show that exercise stimulates the brain. And we now know that exercise promotes a process known as neurogenesis, i.e. your brain's ability to adapt and grow new brain cells, regardless of your age. Physical movement can also help us get out of our heads, making room for new ideas or solutions to existing problems.
Have a life
Enjoy time with friends who enrich your life. Participating in stimulating conversation and activities that aren't necessarily industry-related gives you fuel to power your creative projects. This can also open you up to new experiences that can ultimately help you think outside of the box.
These tips will not only help replenish your creativity well, but provide you the proper balance to increase your productivity and improve the quality of what you can accomplish.
Now that you've gotten yourself unstuck, browse our television audition listings! And for more great advice, watch the below video:
The views expressed in this article are solely that of the individual(s) providing them,
and do not necessarily reflect the opinions of Backstage or its staff.