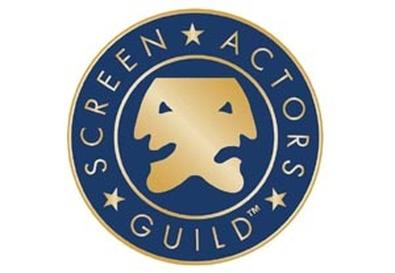 I write in response to Back Stage's April 1 opinion piece by Sam Mraovich entitled "Forget the Unions, Make a Film."
This article is replete with dangerous misinformation that, if taken seriously, will lead aspiring filmmakers down a short path to failure and serious legal problems. Even worse, this article completely ignores the fact that the Screen Actors Guild's low-budget theatrical contracts allow aspiring filmmakers with even the smallest budgets to use professional actors under a SAG contract.
Mr. Mraovich advises filmmakers fortunate enough to have found a "star" to submit the portion of the script containing the star's performance as a "separate" production, to be combined in editing with another "separate" production made entirely nonunion. I will limit myself to highlighting four of the most salient problems with this scheme.
First, the guild simply will not sign a film that does not have a clear beginning, middle, and end. We have been reviewing scripts and ferreting out would-be schemers for far longer than most aspiring filmmakers have been alive. Mr. Mraovich seems to think that it's a simple matter to fool the long-serving and knowledgeable staff that works here. Don't believe it.
Second, if the filmmaker is unfortunate enough to succeed at signing the partial script to a SAG contract, the guild will obtain an arbitration award after the fact, requiring the filmmaker to pay all of the actors in the combined production under the applicable collective bargaining agreement in addition to a host of penalties. If the filmmaker cannot satisfy the arbitrator's award, the guild will foreclose on the film, sell it, and use the proceeds to pay the actors. Pursuing Mr. Mraovich's strategy is a good way for filmmakers to lose everything they worked for.
Third, any aspiring filmmakers who pursue this scheme will face legal consequences for their failure to make pension and health contributions on behalf of the "nonunion" performers, including a possible ERISA lawsuit that will add to their burgeoning legal and financial woes.
Fourth, and most importantly, aspiring filmmakers need to remember that it is the actors' performances that will make their films come alive. Using the experienced, professional actors that a SAG contract provides access to will give aspiring filmmakers their best chance to make a quality film that stands out and showcases their talent in an environment where nearly anyone can buy a digital camera and produce mediocre content.
The fact is that aspiring filmmakers do not need to choose between using SAG actors and making a low-budget film. SAG offers low-budget agreements to independent producers that allow them to pay as little as $100 per day on a production with a budget of $200,000 or less. For films less than 35 minutes long with budgets less than $50,000, actors' salaries can be deferred entirely.
We hope that any aspiring filmmaker inclined to consider Mr. Mraovich's foolish advice will first visit www.sagindie.com to learn more about how to produce low-budget union films legitimately. We also hope that in the future, Back Stage will contact SAG and do some fact-checking before printing anything like Mr. Mraovich's unfortunate article, in order to avoid creating a trap for the unwary filmmaker.
Sincerely,
Ray Rodriguez
Deputy National Executive Director for Contracts
Screen Actors Guild