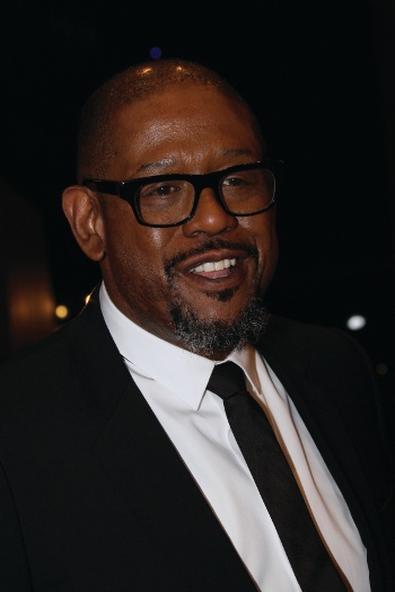 JuntoBox Films wants to revolutionize the Hollywood casting process by allowing actors to submit for feature leads online.
The online submissions process, which still involves a casting director, is meant to discover unrepped talent and foster a sense of community engagement around an upcoming feature, according to Philippe Caland, founder of JuntoBox Films, which is co-chaired by Forest Whitaker.
"There are many more talents out there than are in Hollywood," said Caland, a screenwriter, producer, and director. "I've oftentimes cast people at street corners who have never acted before, and very often I discovered some gems."
The online process, which is free and began Sept. 3, is designed to find lead male and female actors for "The Driver," a film about a middleweight prizefighter named Eddie who will do anything to keep his money-hungry girlfriend Aspen happy.
Having two unknown performers take top billing in a feature is risky, but Caland said opening the leads up to online submissions was the best way to attract talent. "They're going after the big banana—that's easier than if we tell them they're going to get a smaller role," he said. "We want to put the stakes high and have ambitious actors come on board and engage with us."
Casting director Lindsay Chag is overseeing the process, which closes Oct. 3. If Chag's unsatisfied with the level of talent found online, they'll go to a traditional agency-submitted process to find the two leads, Caland said. But the two winners will still get speaking roles in the film. Meanwhile, a performer with "a solid name" will play gangster Arnold Clay, another lead, said Caland.
Clay won't be cast through the online process.
"Most people who are working actors are going to prefer to have traditional auditions, but I think this will change gradually," said Caland. "We are right now still exploring ways to make it friendly to actors with careers. We expect that by the end of this experience we'll have introduced an innovation in this industry."
JuntoBox has embraced the democratization of filmmaking in more than just casting. The company recently announced the eight projects selected for its incubator program from online submissions. The selected filmmakers and their producing teams will receive budgeting and distribution consulting, and casting advice from Emily Schweber and Amy Lippens.
"It's kind of a hybrid of the lab-workshop model, but tending toward preproduction because most of these projects have been developed for quite some time," said Kelly Thomas, who's directing JuntoBox's incubator initiative.
At least one project will be greenlit with a $2.5 million budget when the incubator process wraps after pitches to the company's executives in December. Thomas anticipates opening up a second round of project submissions next May.
"When I started in this 10 years ago, it was also about the agents sending our production company scripts and no unsolicited submissions," she said. "The whole industry is going to have to rejigger itself and think about how this democratization affects their particular positions.
"You don't have to have a manager or an agent or an attorney or whatever—please, send us your materials and we'll look at it based on merit."
Inspired by this post? Check out our audition listings!