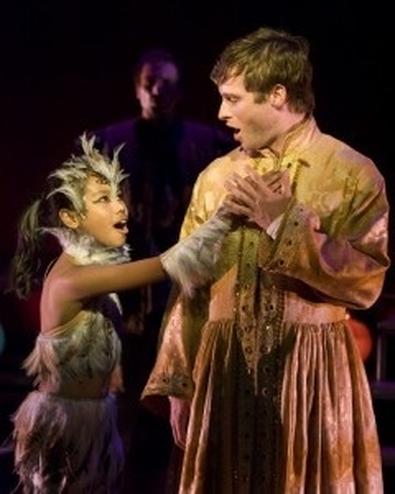 Asian American actors need more opportunities on Los Angeles-area stages. That's the message that Tim Dang, producing artistic director at East West Players, hopes four artistic directors from major Southern California theaters take away from an upcoming forum.
East West Players (EWP), an Asian-American theatre organization, has organized "Why Not Asian? Why Asian?," a forum on race politics in the American theatre for Oct. 22 at the David Henry Hwang Theater in Los Angeles' Little Tokyo neighborhood.
Christopher Ashley, of the La Jolla Playhouse, Sheldon Epps, of the Pasadena Playhouse, Marc Masterson of South Coast Repertory, and Center Theatre Group's Michael Ritchie are all slated to attend. Dang said he hopes the four will take away a desire to create programs that develop diversity within the casts of their productions.
"If we look at television and film, they're getting a lot better at their diversity than theater is," Dang told Backstage. "You look at an American stage and you're not seeing that diversity."
CTG, for instance, last produced an Asian-American led play in 2007: "Yellow Face," a comedy about race relations by David Henry Hwang.
"We're not going to vilify anyone, but really want to ask those questions," said Dang. "I think it's really important that people see themselves on stage."
Part of the inspiration for the forum stemmed from this past summer, when the La Jolla Playhouse presented a workshop production of "The Nightingale" (pictured), a musical set in a mythical China with several Chinese characters. The mixed cast of 12 consisted of several white males, no Asian American males, and only two Asian Americans, according to EWP.
"I definitely feel the talent is there, we just need to do a better job with it," Dang said.
As roles for Asian-Americans increase so will the number of actors available to fill them, according to Dang, who noted that Lea Salonga, the Filipino soprano who won a Tony for her portrayal of Kim in "Miss Saigon," likely inspired other Asian-American actors to take the stage.
There are some signs theaters are begging to recognize the need for diversity.
Molly Smith, the artistic director at Arena Stage in Washington, D.C., recently cast an Asian-American actor to play Eliza Doolittle in an upcoming production of "My Fair Lady."
Still, more needs to be done, said Dang. "The programming needs to be diversified."