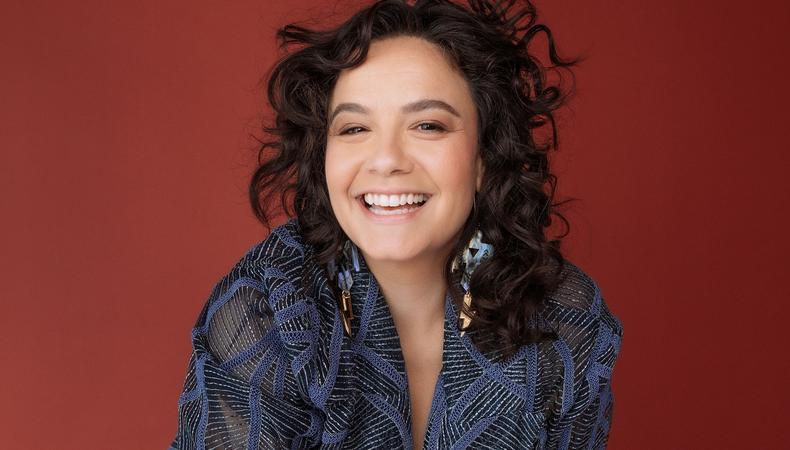 There have been so many moments in my career when I thought that for sure, this is the moment for Indigenous stories. And although there were many false starts, I truly believe we are finally on the path to seeing Indigenous people at the forefront of our own narratives.
My career began at the age of 11 on a TV series called "Blue Hawk (Blauvogel)," which was an adaptation of a beloved series of books about a German settlement in North America where a young German boy falls in love with a young Native girl. I wasn't acting yet, but I had been dragged to the audition with my older sister. I was asked in the waiting room if I would consider auditioning for the younger version of her role, as the character's story spanned five years. I did, and I booked the job.
RELATED: How 'Reservation Dogs' Star Devery Jacobs Got Her Unlikely Start in Hollywood
I was fortunate to work with an amazing cast of Native actors; but unfortunately, there were no Natives working behind the scenes. It felt weird to dress in leathers and feathers, playing dress-up and fulfilling some mythical version of what our culture was like in the 1800s.
Through the years, I've had the privilege of working on projects that were led by Indigenous creatives. Although some of these were smaller productions, including "Moccasin Flats" and "Cashing In," they were led by Indigenous showrunners, writers, and directors. This was in the early 2000s, at a time when I thought, This is it; it's happening. Native television has arrived! But then I would go back to playing token Native characters written by non-Native writers.
This continued for years, and it felt extremely isolating. I would have to fight to have my lived experience heard. I had to explain how my characters would dress, speak, and act. The people writing and directing had no reference for our communities, yet they wrote about our trauma from an unlived perspective.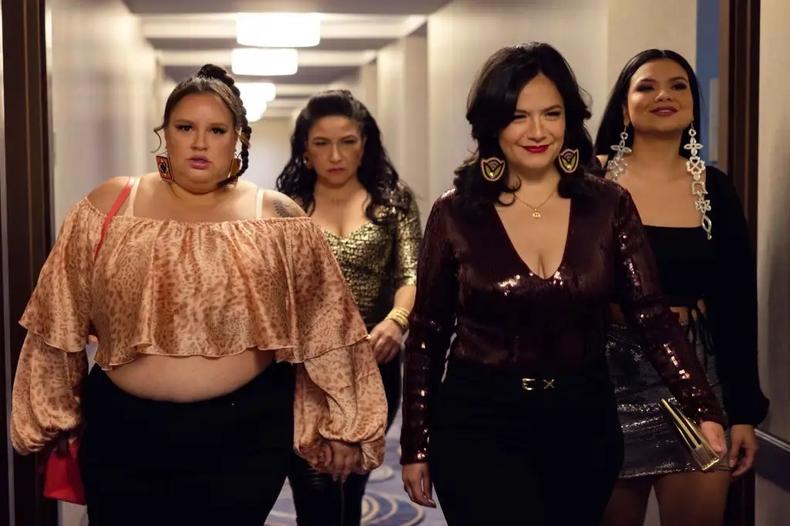 "Reservation Dog" Shane Brown/FX
It was a dark time, and I lost hope we would ever be able to tell our stories from our own perspective. That is, until I had an audition for "Resident Alien." The episode for this particular audition was written by Tazbah Chavez, who I knew was Native; and my character, Kayla, was a mix of so many Native women I've known. She was a young mom—tough and funny and ready to throw down for her girls, but always a shoulder to cry on.
I loved playing Kayla on "Resident Alien," and I prayed for similar roles in the future. Then, just over a year later, the role of Rita on "Reservation Dogs" came to me; and I thought, Here we go!
Being on the set of "Reservation Dogs" felt historic—all Native writers, all Native directors, a full cast of Native actors, and Native people on the crew. It was unbelievable. For the first time, I felt really safe to play and exist as an actor without having to worry about a racist portrayal or thin storyline. I could feel secure knowing we were making a show for and about us.
The success of the series is a testament to our talented storytellers, unique perspective, point of view, voices, and truth, told by the people with that lived experience. I can't go back to the way it was before, and I hope this time—this time—really is our time.
This story originally appeared in the Sept. 8 issue of Backstage Magazine.