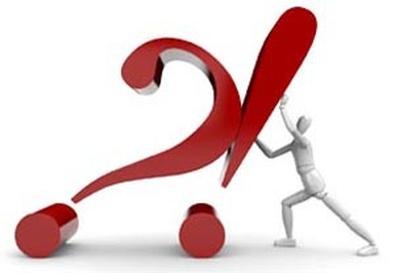 Sid Levin, Sid Levin Theatrical, Los Angeles; clients have appeared on the television shows 'CSI: Crime Scene Investigation,' 'Glee,' and 'Melissa & Joey'
I would have the client come to my office, and I would discuss the alleged behavior with him. Bluntly, if the client is working quite a bit and doing very well, then I would do everything in my utmost power to take care of the situation. I would spend a lot of time with the actor, so that he or she understands how to act in the industry and in day-to-day life, as opposed to acting from a script. I would try to teach them common sense so they would be able to function on the set. If the person wasn't booking much and they were temperamental and bitter, then I probably would let the client go.
There are probably a few reasons a shift in behavior might occur. One is that actors are frustrated. Maybe they are not where they want to be in their career, and they become really angry at themselves and take it out on Hollywood. Other times, perhaps they enroll in acting classes or other industry people talk to them. The actors are told they have to behave a certain way to be taken seriously, and it's just bad advice. Unfortunately, they don't have the common sense to listen to the good advice. They kind of hurt themselves that way.
Frank DiPalermo, Shamon Freitas Model and Talent Agency, San Diego; clients have appeared in commercials for McDonald's, on the television show 'Power Rangers Samurai,' and in the upcoming independent film 'Sports Heaven'
First, I would probably not pay too much attention to just one report. If it's more than one, it's a red flag. I would make sure the people voicing complaints about my talent are really specific. Then I would sit the talent down and address the situation directly. That is what I have always done in the past.
The reason someone experiences a shift in behavior varies. Sometimes it can be substance abuse or just something going on in their personal life that's throwing them off. When I hear a complaint about a talent's behavior, the first thing I want to rule out is misinterpretation. That's the reason I ask the person making the accusations to be as specific as possible. A lot of times actors may not know they have done anything that could be viewed negatively. In my experience, an actor behaving poorly on set is rarely because of a giant ego.
Francesca Francois-Grimaldi, Plaza 7 Talent Agency, New York; clients have appeared on 'Law & Order: Special Victims Unit' and 'Are We There Yet?' and in the independent film 'Popous Pane and the Kids He Loves to Hate'
In my experience, there are two main reasons that an actor's behavior changes and is sometimes perceived to be temperamental: One is fear, and the other is ego.
Actors who experience a breakdown in their support structure for one reason or another find themselves faced with a sea of choices and a fear of making wrong decisions. Younger actors can sometimes feel a sense of trepidation when they begin to break into the next level and realize the scope of what they have undertaken; many begin to feel isolated or even trapped by their own popularity and begin to act out in an attempt to gain some semblance of control.
Many times these temperament changes are not immediately apparent, and if a good support structure (agent, manager, publicist, lawyer, etc.) is in place, they will be close enough to the client to catch early markers. Needless to say, this is way easier said than done! Either way, as soon as reports of behavioral changes occur, I try to find out what has sparked the change. First, I would have a conversation with the actor. I would just tell him or her, "This is what's happening," and then ask, "What's going on?" Then the actor would tell me from their point of view what's happening. After that discussion, I would alert the support structure about a potential stress situation. If the actor is under 18, the parent would be involved. I'll let them know why the actor is behaving oddly, and from there the support structure would integrate the people who initially reported temperament issues for possible solutions. Shaun White is a great example of a support structure working well. Lindsay Lohan would be an example of one that did not.
Ego is a different animal that I have very little time for. With those cases, I normally tell them, "Just because everyone is feeling you today doesn't mean they're going to be feeling you tomorrow." If it is repeated behavior or a very negative manner of conduct—which may be something like disrupting the flow of the workplace, making people angry, or anything inappropriate—then I would have to take it to the next level. My actor and I would sit down and talk about how I might not be the best fit for them. That would be over time, though, after I do my best to understand exactly where this is coming from and have really tried to help.
From what I've seen, many individuals are attracted by the glam and glitter of this business, but few realize just how difficult it is to attain, maintain, and retain. It's my job to ground my clients, but it's also my job to make it easy for them to do what they do best in a positive, sustaining fashion.