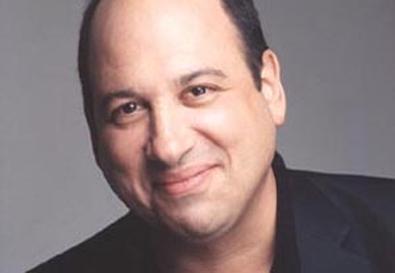 Dear Michael:
I am 60 years old, male, multiracial, and live in Chicago. I am retired and have always wanted to be an actor. What are my chances and opportunities at this level? I have done some acting.
-- Late to the Game Chicago
Dear Late:
Here's the great thing and the maddening thing about the acting profession: It's almost completely unpredictable. If you have a love of acting, then I say instead of trying to guess at your chances, dive in and find out. As for opportunities, the downside for you is that there may be fewer roles for actors in your age group. But the good news is that you're getting into acting when a lot of others are getting out, so there's less competition than there would be if you were in your 20s. That's what I like to call "good math."
What I would suggest is that you be bold in pursuing acting roles wherever you can but conservative when it comes to laying out money. There are far too many ways for actors to be parted from their hard-earned funds. Some of those ways, like the many "get famous quick" scams you'll inevitably come across, are to be avoided at all costs. Others are perfectly legitimate, like classes, workshops, headshots, post cards to agents and casting directors, and so forth. But when you're early in your career, it's wise to be financially cautious, even with legitimate acting expenses -- even more so in our current economy. Don't spend a lot until you get a sense of how people respond to your acting and how you like this new world you're entering.
Dip your toe in the waters by auditioning locally for theatre projects, student films, and anything else you can get into as a beginner. See how you do; see where it leads. It might become a fun next chapter of your life. Several well-known actors started their careers later in life -- Charles Durning and Danny Aiello come to mind. Why not you?
Dear Michael:
I am an avid reader of your column and have always gotten great insight and advice from your responses. I'm currently trying to act again. I performed a lot in college and was a TV and film major. Once I graduated, though, I got away from acting and absorbed in the 9-to-5, working-in-my-major-field mentality. Last summer I realized there was no way I could not act and still be happy. So I quit my job and started to freelance and teach dance. Since then I've done an infomercial and a music video and have gone on a good number of auditions. But I always want to know if there's something more that I can do, other than reading trade papers and plays, watching great films, etc.
Is it unprofessional to ask the people auditioning me if they have any constructive criticism? I haven't in the past, but I'm thirsty to learn more about my craft and I'm always trying to get better. And in order to market myself and get more roles, is it okay to send my résumé, headshot, and cover letter to a casting office that I know is casting a project even if it hasn't posted a casting notice? For example, could I submit to one of the offices listed in the "In Production" section of Back Stage's Production Charts? Being that I'm young and new to this, I don't want to look unprofessional or annoy anyone.
-- Searching Starlet Mount Olive, N.J.
Dear Starlet:
You may be young, but you come across as very balanced and professional to me. I applaud you for that. I know how it is when performing is your calling: Nothing makes sense unless you're pursuing it. Even if no work comes, you feel an irresistible need to be in the creative world.
In answer to your questions: You should never ask for feedback at an audition. Doing so would put the people on the other side of the desk or camera on the spot and could make them uncomfortable. Besides, you might not get honest feedback, because you're standing right in front of them and they may feel more comfortable being nice and complimentary, regardless of their true feelings about your work. Anyway, it's not fair to ask them how to improve your auditions, because they're there to cast, not to coach. In fact, casting people aren't always able to tell you how to improve -- that's not their job. One more good reason: If you ask for feedback, they're less inclined to cast you, because -- fair or not -- they may perceive you as needy. It is, indeed, a sign that someone is an amateur. So I'm glad you asked.
The place for feedback is a good class or workshop. And being in New Jersey, you're close to some of the best training available, just across the Hudson. Ask around. Your fellow actors will be your best source of recommendations. They'll have opinions on which classes are worth taking and which are a waste of time and money. As for mailings, it is absolutely appropriate to mail your headshot, résumé, and a brief cover letter or note to casting people. Now, whether or not it's effective is another story. Some offices don't even open those envelopes. But some do, and it may be well worth it to get your name and face out there. Even if it doesn't immediately result in an audition, the cumulative effect of those mailings could be an audition down the line. And if they do call you in immediately, all the better. The point is, it never hurts to be appropriately proactive. One caution about mailings, though: Don't call to follow up. They don't like that. You sort of have to send it and forget it. Meanwhile, it sounds like you're doing a lot of the right things. Audition, audition, audition and study, study, study.